About Jody Sokol & Jody Sokol Design
Jody has spent her life living in NYC and Long Island. She worked in the fashion industry for 20 years and took time off when her son was born. After taking a job at a furniture store, she went back to school and has been designing for 10 years. One of Jody's strength's is the ability to take spaces that her clients are unhappy with and transform them into rooms they no longer dread and are happy to share with family and friends. Her style is casual elegance. She lives, sleeps and breathes all things design. Her love of textile allows her to mix and match beautiful fabrics, patterns and trims to create warm and inviting spaces. She was recently named winner of the Architectural Digest bedroom showcase last year for a Hamptons bedroom she designed. Her work has appeared in Better Homes and Gardens Kitchens + Baths, 25A magazine and Newsday.
Jody's Picks from Current Artisans on CustomMade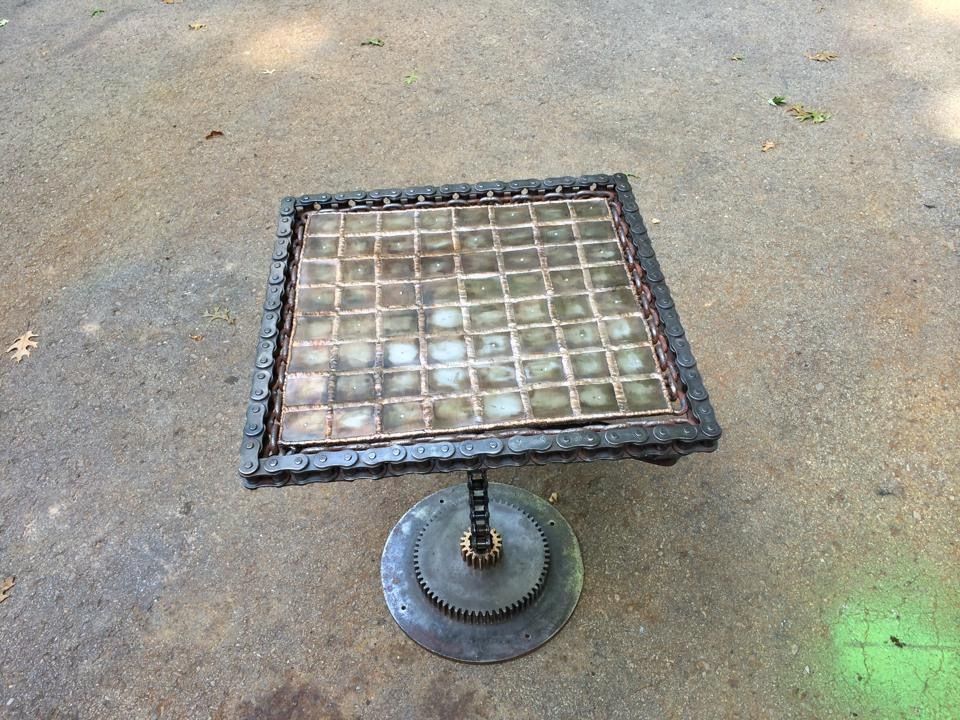 1. Reclamed Chain End Table/Chess Board Made by Randy Maner of Twisted Arc, Columbia, TN
I love this piece because it can be used indoors or out. The materials are beautiful, and it's so versatile that it makes me want to sit down and play a game of outdoor chess. This is a great conversational piece for sure!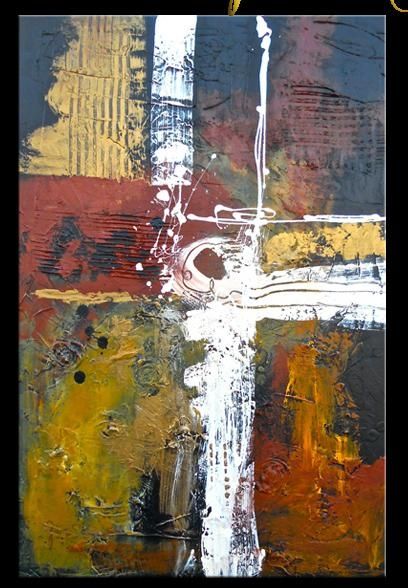 2. Textured Modern Abstract Painting Contemporary Art: Made by Gino Savarino of Savarino Art Studio, Elk Grove Village, IL
Love this piece of art because it makes a bold statement. It would make any modern space pop! I would love to see it in a loft on a brick wall!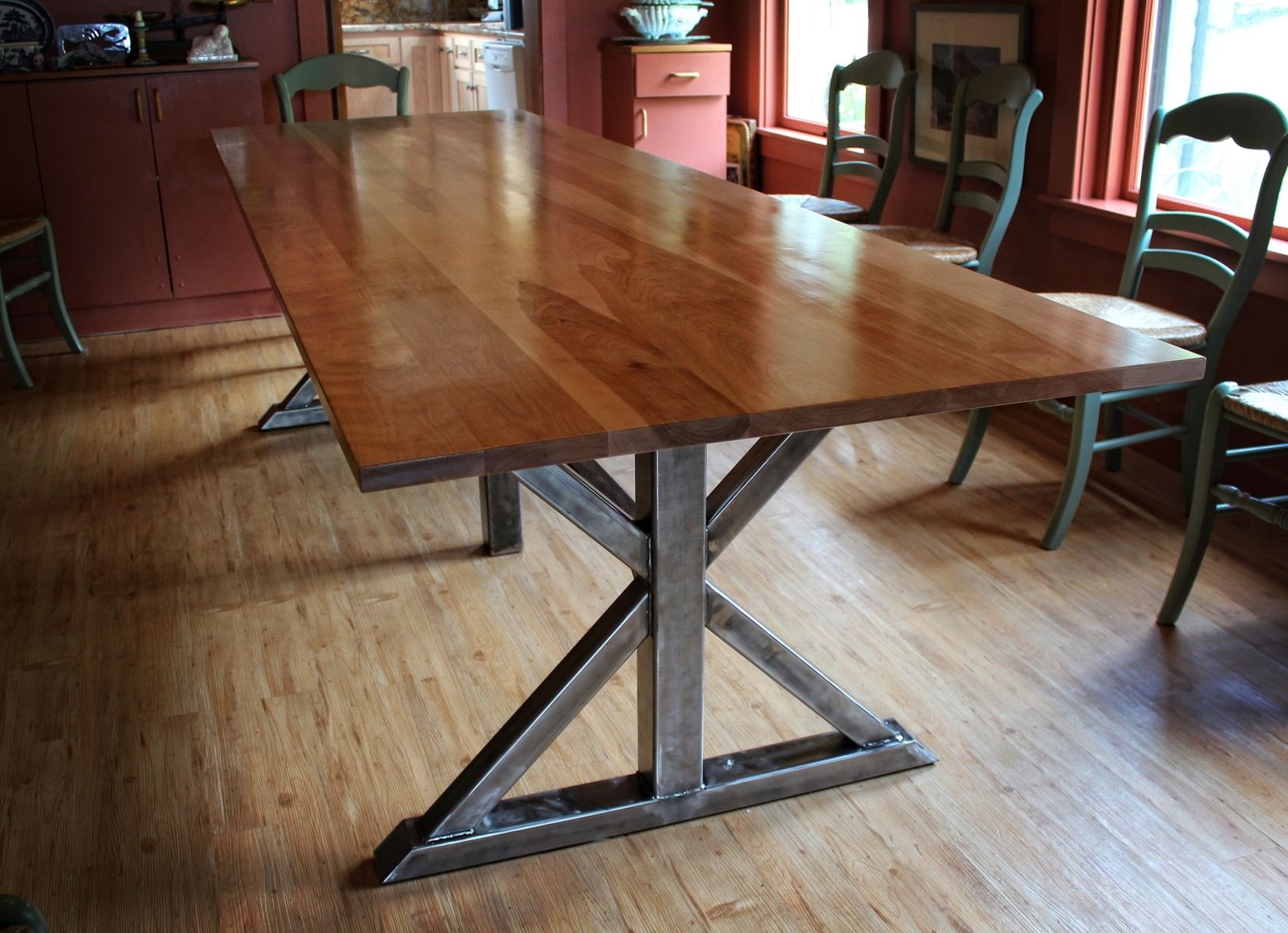 3. Birch And Steel Trestle Dining Table Made by Keven Higgins of Higgins Fabrication, Holden, ME
I like this table because it is both sleek and chic at the same time. The metal legs give the table the edginess that I love to see in a piece like this. The wood and the metal combined enable this table to be used in a variety of settings.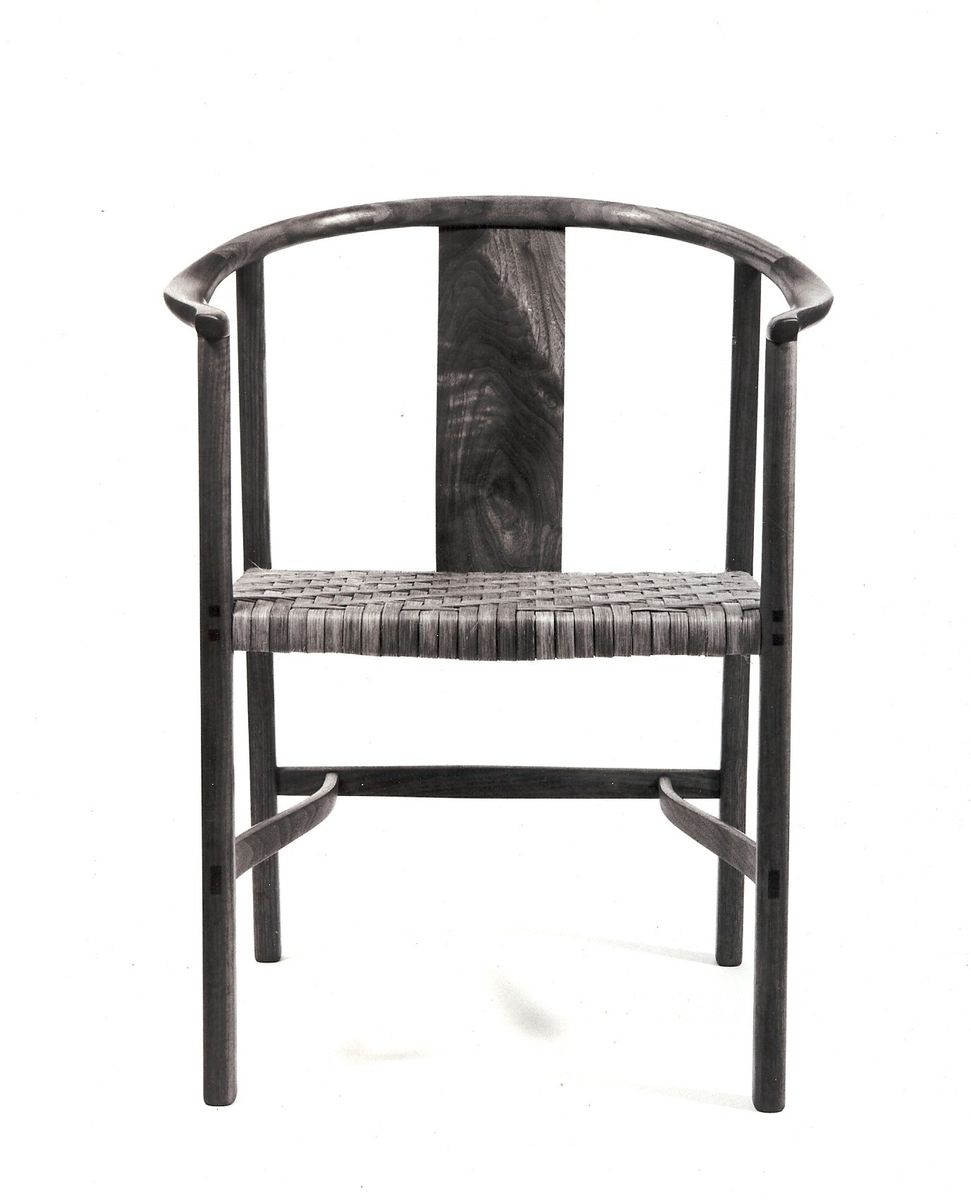 4. Walnut Chair Made by David Masury of Dhmasury, Kittery Point, ME
I love this walnut chair because it is simple yet sophisticated. I can envision this chair in a traditional room as well as a modern one. Sometimes it's best to let simple be the star!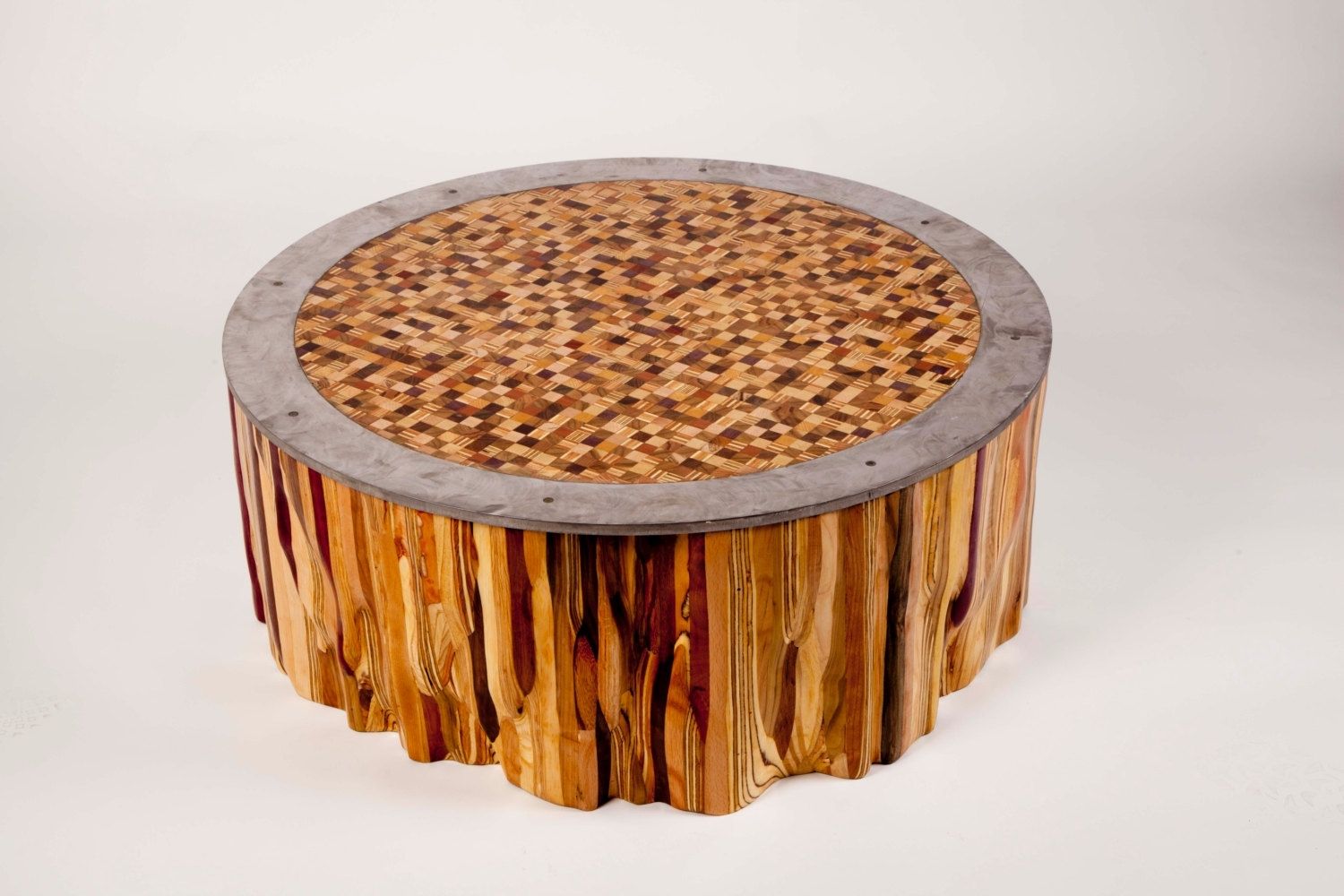 5. Mixed Wood Mosaic End Grain Top Coffee Table Made by Steve Fast of Fast Industries LLC, Denver, CO
I love this table for its casual and easy going style. It would be the perfect addition to any beach house.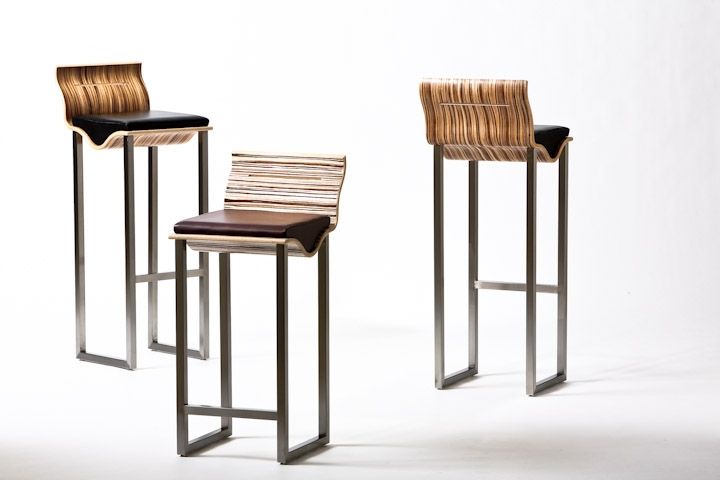 6. Bent Laminated Wood Barstool Made by Jordan Goodman of Jg Custom Design, Chicago, IL
These barstools are great. They are both simple and edgy. I love the mixing of materials to make a fun and interesting statement. The textured back is also a great eye catching detail.
Why We Chose These Pieces
We selected these items for their simplicity, beautiful use of materials, and thought many of them could be used in a variety of spaces.
Find Jody Sokol Design on the Web
Website: http://jodysokol.com/
Facebook: https://www.facebook.com/JodySokolDesign
Instagram: https://instagram.com/jody_sokol_design/
Pinterest: https://www.pinterest.com/jodysokol/
Houzz: http://www.houzz.com/pro/jsokol99/jody-sokol-design
Linked in: https://www.linkedin.com/pub/jody-sokol/12/300/bb6
Blog: http://www.jodysdesignlounge.blogspot.com/