About Laura Weatherbee
Laura Weatherbee is an interior designer and blogger based in New York City. She founded her business, L. Weatherbee Design Studio, in 2007, and launched her blog, Ms. Weatherbee, in 2014. She has over 7 years of experience in the design industry, and has worked on projects ranging from restaurants and hotels to residences and model apartments. She has a clean, fresh perspective and her work has been featured on Apartment Therapy, and in The New York Times.
Laura's Picks from Current Artisans on CustomMade
Buying custom-made furniture is a great way to make your home unique and special while also supporting small businesses, artists, and craftsmen. With so many options out there, it can be hard to know where to start. The new CustomMade website is a good place to check out to find the right craftsperson for your project. CustomMade is an online marketplace that connects customers who want one-of-a-kind creations with professional and passionate makers. You can find everything from custom-made tables and chairs to jewelry and clothing. You can even propose your own custom project idea, and get estimates on how much it would cost to make. I've put together an industrial-chic dining room using pieces I found on the CustomMade website. Take a look: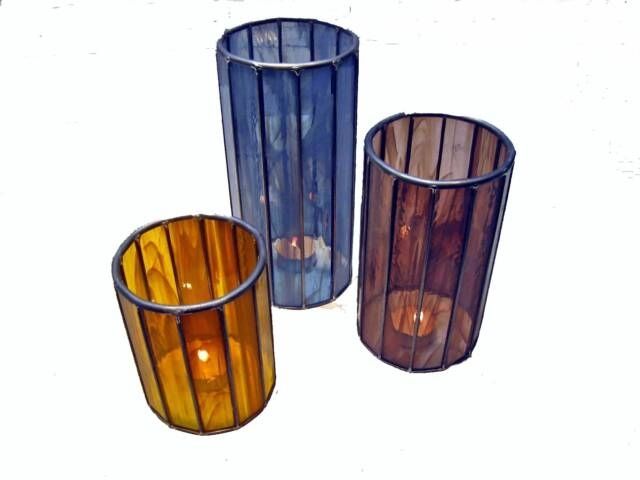 1. Candle Covers Made by John J Walker of Colors of Glass LLC, Norristown, PA
Add some color to your tabletop with these beautiful stained glass candle covers. They have an open bottom and sit directly over a tea-light or votive candle.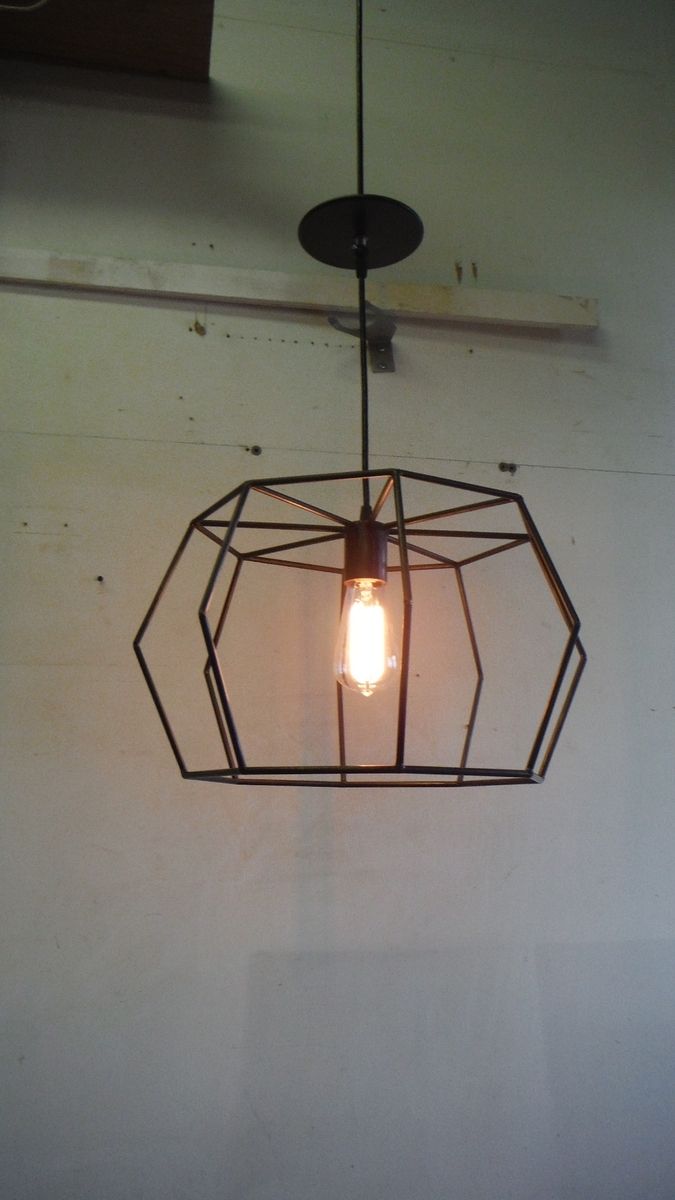 2. Octolight Made by Douglas Werner of Oblik Studio, Brooklyn, NY
I love the simple lines and bold geometry of this vintage-inspired pendant light by Oblik studio, made with modern steel and welded bronze joints. It comes with a 60W Edison bulb, required hardware, ceiling canopy cover, wall plug and rayon vintage reproduction cord. You can customize your fixture in a variety of cool geometric shapes.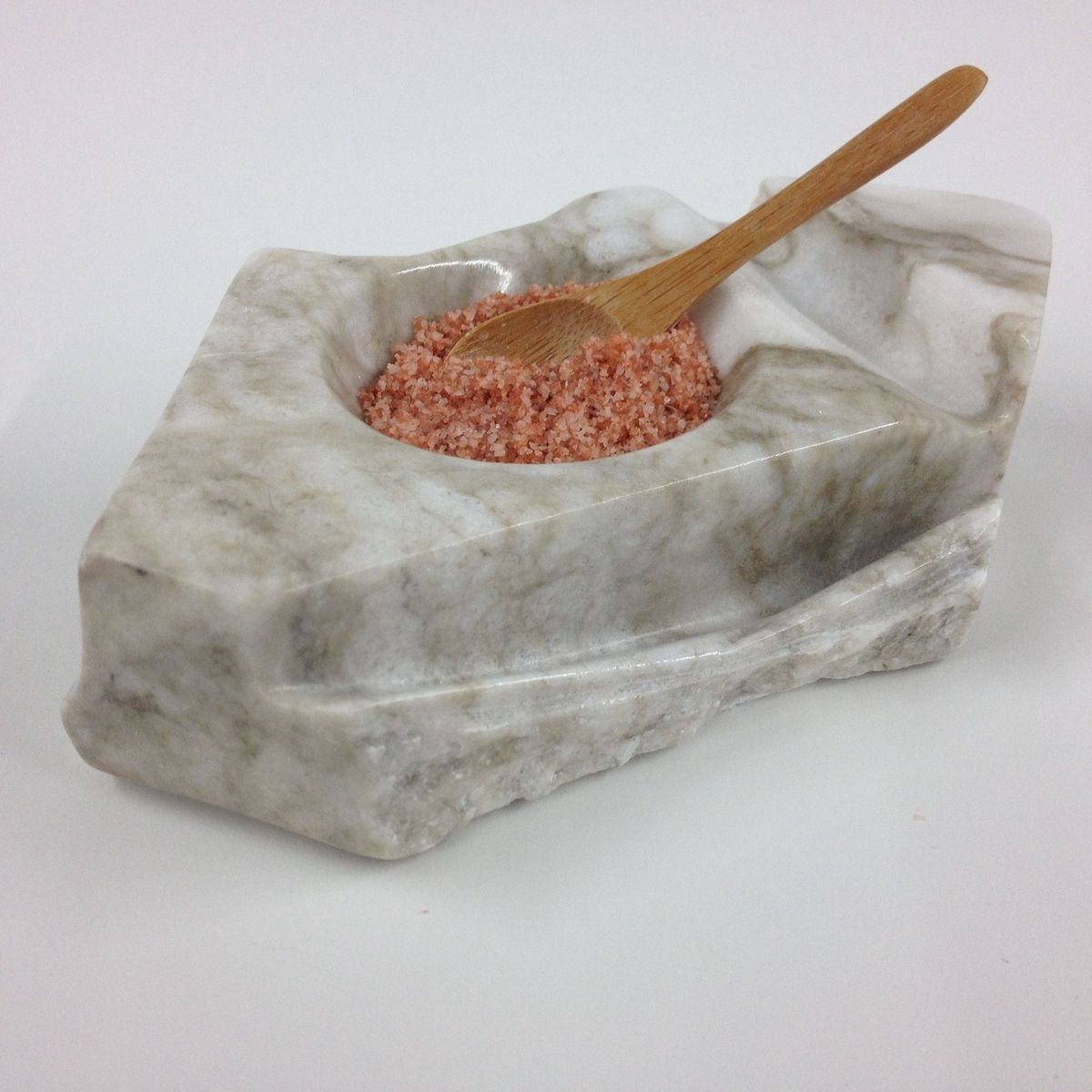 3. Salt Cellars Carved Out Of Stone Made by Robin Antar of Realism In Stone Inc., Brooklyn, NY
These beautiful salt cellars are hand-carved by Robin Antar out of different colors of alabaster and polished to perfection. Each piece has a unique, organic shape, and adds a touch of sculptural beauty and stone texture to your tabletop.
4. Reclaimed Pine Joist Table Made by Mark Jupiter, Brooklyn, NY
This table is perfect if you are looking for a relaxed, industrial feel. The top is made with reclaimed pine wood from an 18th century New York City townhouse. The legs are made of 1″ steel black plumbing pipe. These tables are custom made to order by Mark Jupiter of Brooklyn, NY, and ship in 12 weeks.
5. Classic Custom Wood And Upholstered Dining Chair Made by Jerod Lazan of Mortise & Tenon, Los Angeles, CA
This classic style dining chair can be customized to meet your needs. I think a beige linen chair with nailhead trim would look great with this dining room. Beige works well for a natural, industrial vibe, and the nailhead trim adds a touch of glam.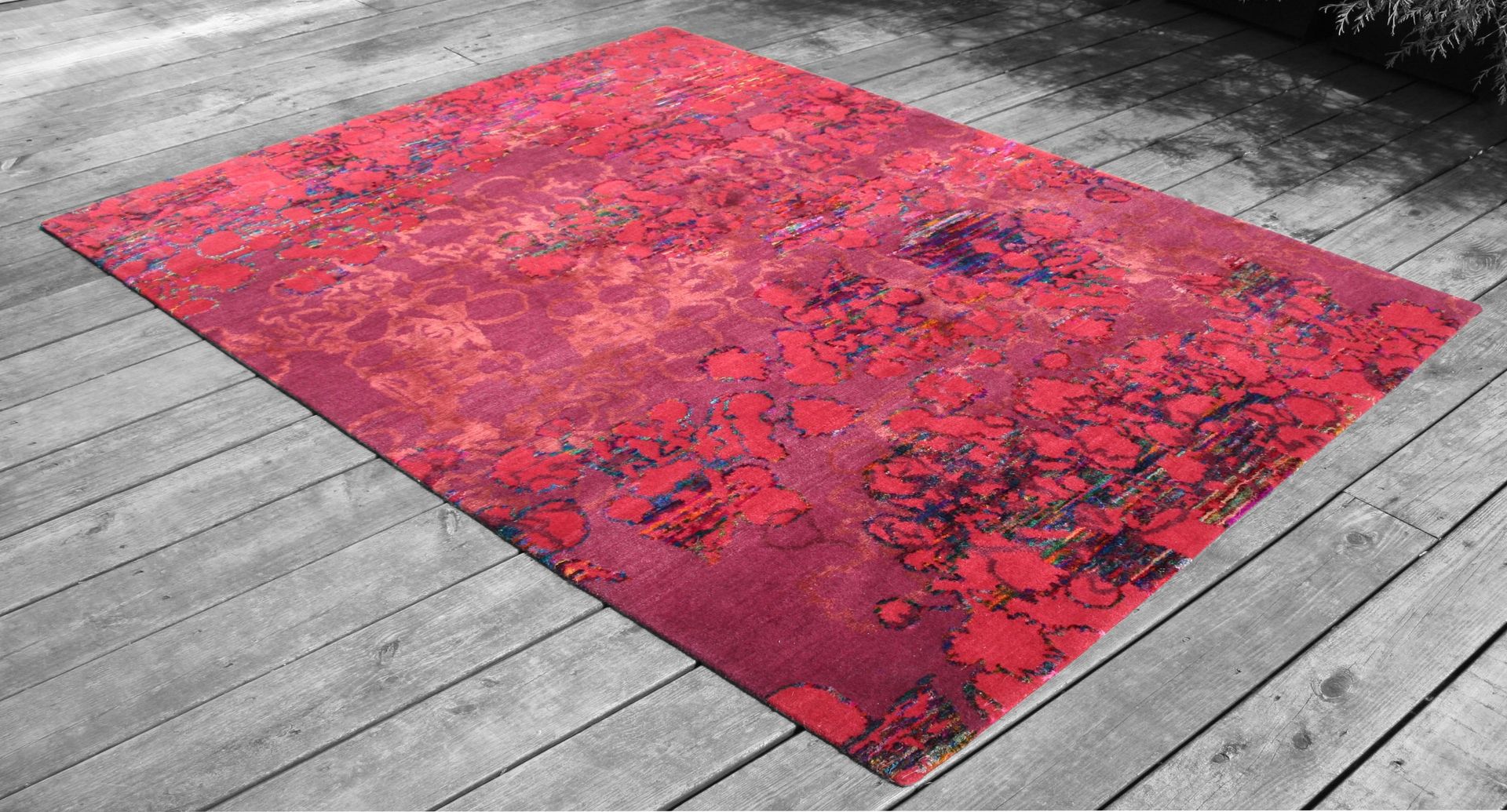 6. Recycled Sari Silk Rug Series Made by Bennett Bean of Bennett Bean Studio, Blairstown, NJ
These colorful, hand-knotted rugs are woven with Tibetan wool and recycled Indian Sari silk yarn. Available in custom sizes to meet your needs. The bold color and pattern brings warmth to the room, and hides stains well.
7. Reclaimed Barnboard & Custom Raw Steel Bar Stools Made by Ron Corl of Ron Corl Design Ltd, Millersburg, OH
If you need to pull up an extra seat at the table, these industrial stools made by Ron Corl are stylish and sturdy. The seats are made with 100 year old reclaimed Ohio barn wood, and the legs are 1″ square steel tubing. Great for your home, and durable enough for a bar or restaurant setting.
Find L. Weatherbee Design Studio on the Web