About Nicole Packard
I am a designer and artist who's true passion is interior design and all things beautiful for the home. I spent twenty years working in product development and trend for major retailers. Specializing in home decor, furniture, fashion and fabrics. I've been fortunate enough to travel the world shopping for the most current trends and attending trade shows. My experience as a designer, working in retail and with buyers has given me amazing insight to consumers all over the world.
Nicole Marie Designs is a full service, boutique interior design firm servicing the greater Boston area as well as all over New England. No job is too big or too small. Our number one objective is to make our clients design dreams come true. The design process starts with figuring out who you are and how you want to live in your space. We guide you through the process of selecting finishes, furnishing and accessories. We take it from there by handling all of the logistics and details and design spaces that you will love coming home to. We take pride in being able to mix current trends with antiques and classic pieces, creating a balanced, unique and personalized look. We love doing what we do.
Nicole's Picks from Current Artisans on CustomMade
1. Walnut Swoop-Arm Chair by Clifford Whitehouse of Bernwood Custom Design, Denver, CO
I am in LOVE with this gorgeous arm-chair! Mid-century Modern design is so huge right now and this chair is very reminiscent of that style and fits the bill perfectly. It's beautifully contrasting. The straight seat and back and the smooth, rounded arms. The hard, dark, polished wood and the plush, white cushions. This chair would compliment almost any home.
2. Custom Two Color Dip Dye Pillow Cover by Shelley Jacobsen of Jac & Jill Handmade Goods for the Home, Squamish, BC
The pale, pastel and neutral colors of this decorative pillow are right on trend as well as the dip dye technique. Gray and lavender combined feels sophisticated, warm and a bit french without being too feminine. Add a few of these pretty pillows to soften up a space.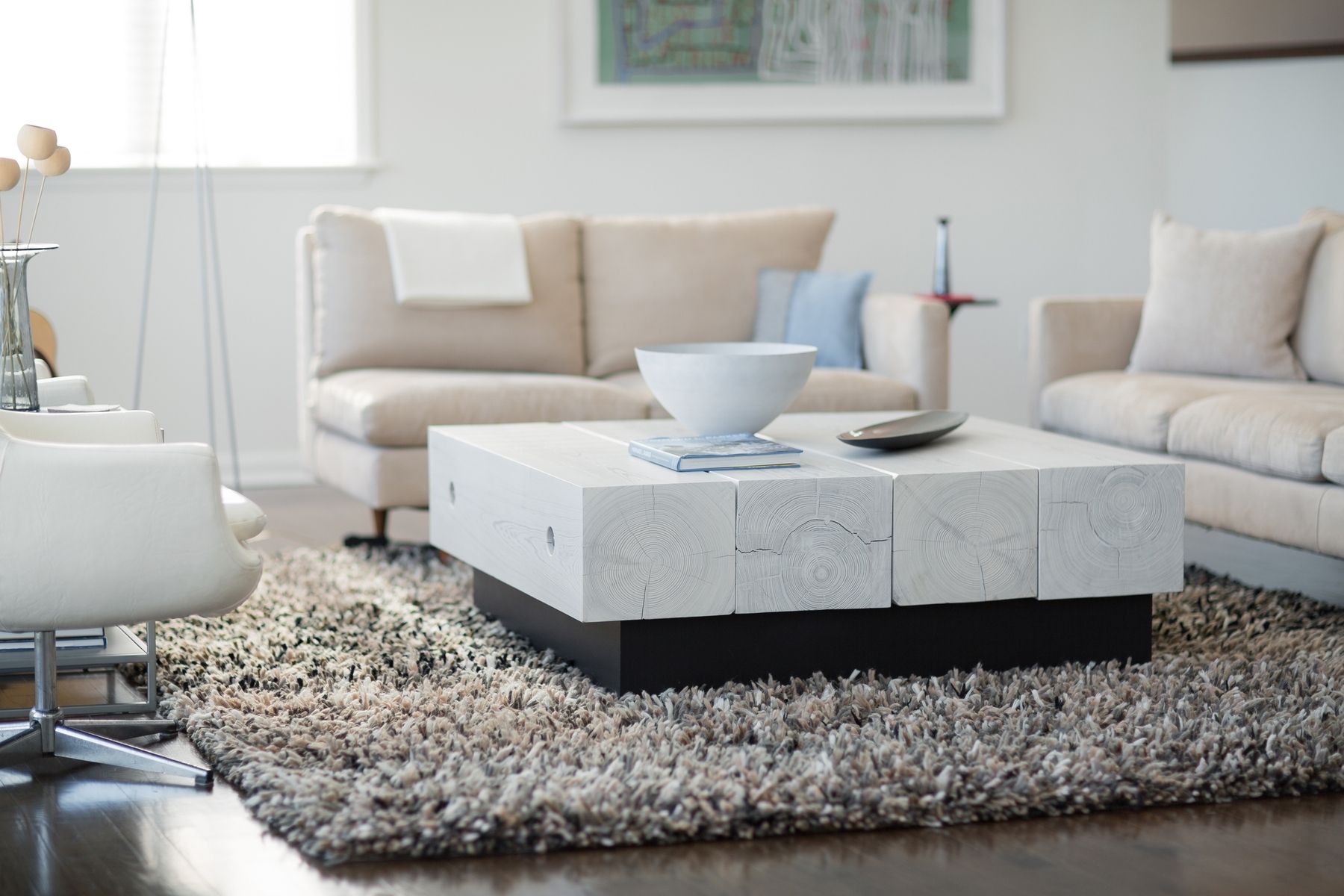 3. Reclaimed Wood Beam Coffee Table by Rachael Grochowski of RHG Architectural Design, Monclair, NJ
This has to be my favorite piece on Custom Made right now. Not just because of the fact that the design and craftsmanship is stunning but it's re-purposed/reclaimed. How can you beat that?! The contrast between the white washed slabs on top and the dark stained bottom makes it feel very sleek and modern yet the fact that you can still see the natural wood grain keeps it warm. I can't wait to use this piece in one of my designs.
4. The Triad-Cantilevered Walnut Side Table by Collin Vaclavik of Grain Design, Dallas, TX
This piece is unique because the artist reversed the typical tip-dying we have been seeing in a lot of trendy furniture lately. I love that he put the contrasting white paint at the top of the legs rather than the bottom. It's modern and a perfect for spicing up any living room or bedroom.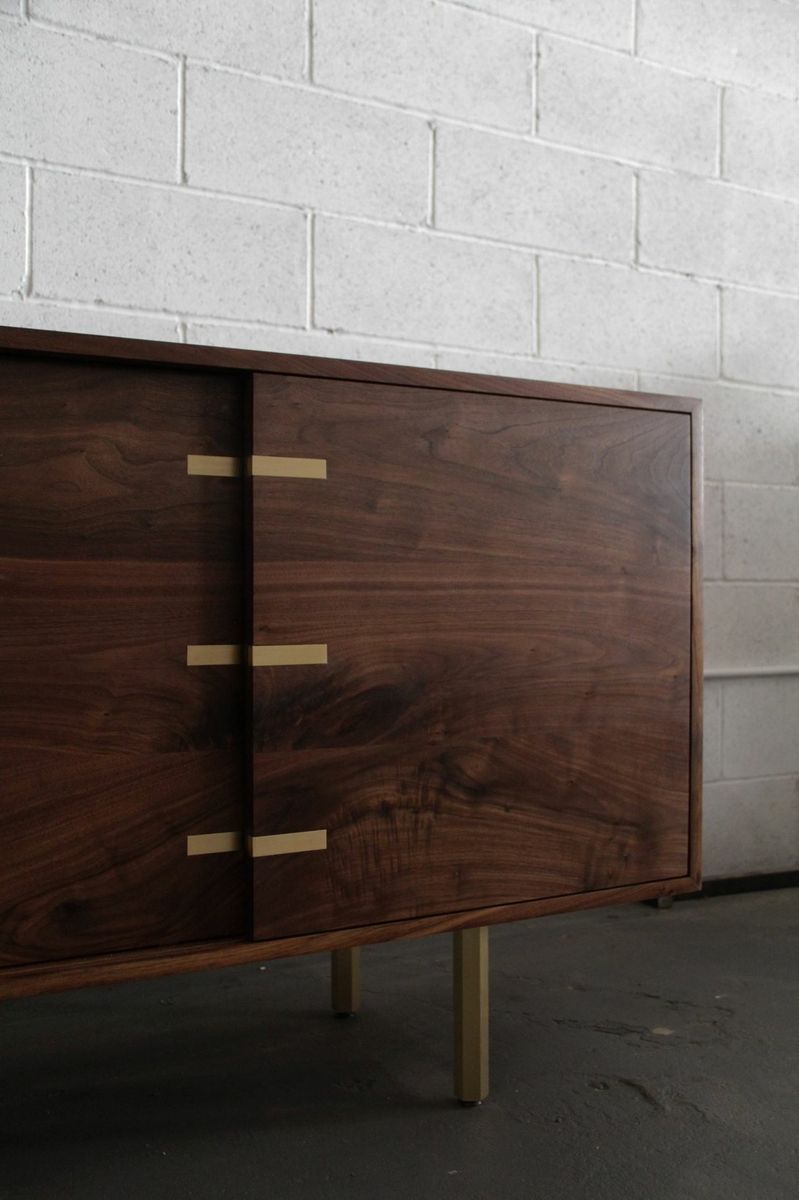 5. Solid Walnut Media Console, Credenza by Kevin Michael Burns, Brooklyn, NY
In case you haven't noticed…I'm on a bit of a Mid-Century Modern kick at the moment. This piece is perfectly suited to the Mid-Century Modern look. The walnut is gorgeous, it's functional and the best part is the addition of the metallic gold accents. Metallics are a very important trend right now and by mixing wood with a metallic color, it softens the look of what could get a little too "glam". Another one of my fav's that I can't wait to find a home for.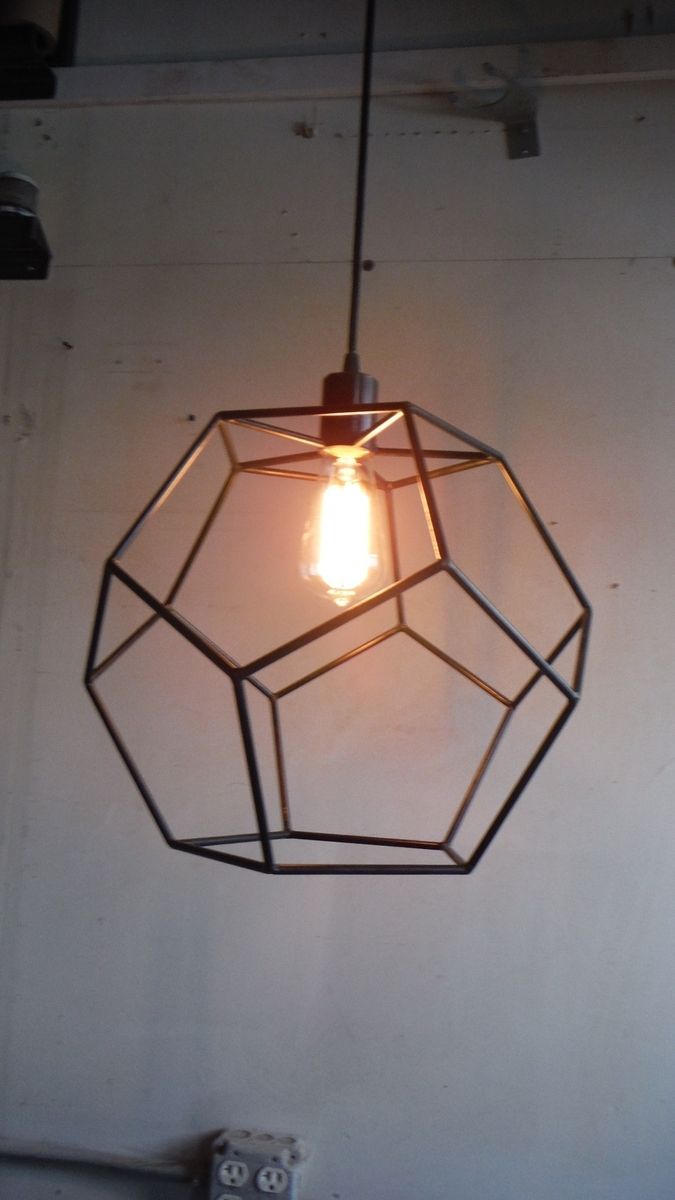 6. Platonic Solid by Douglas Werner of Oblik Studio, Brooklyn, NY
Lighting is so important when designing a space and establishing a look. This industrial look is right on trend along with the geometric shape. It's so unique yet would fit right into any eclectic design, maybe placed over a natural wood or a high gloss, white, lacquer dining table.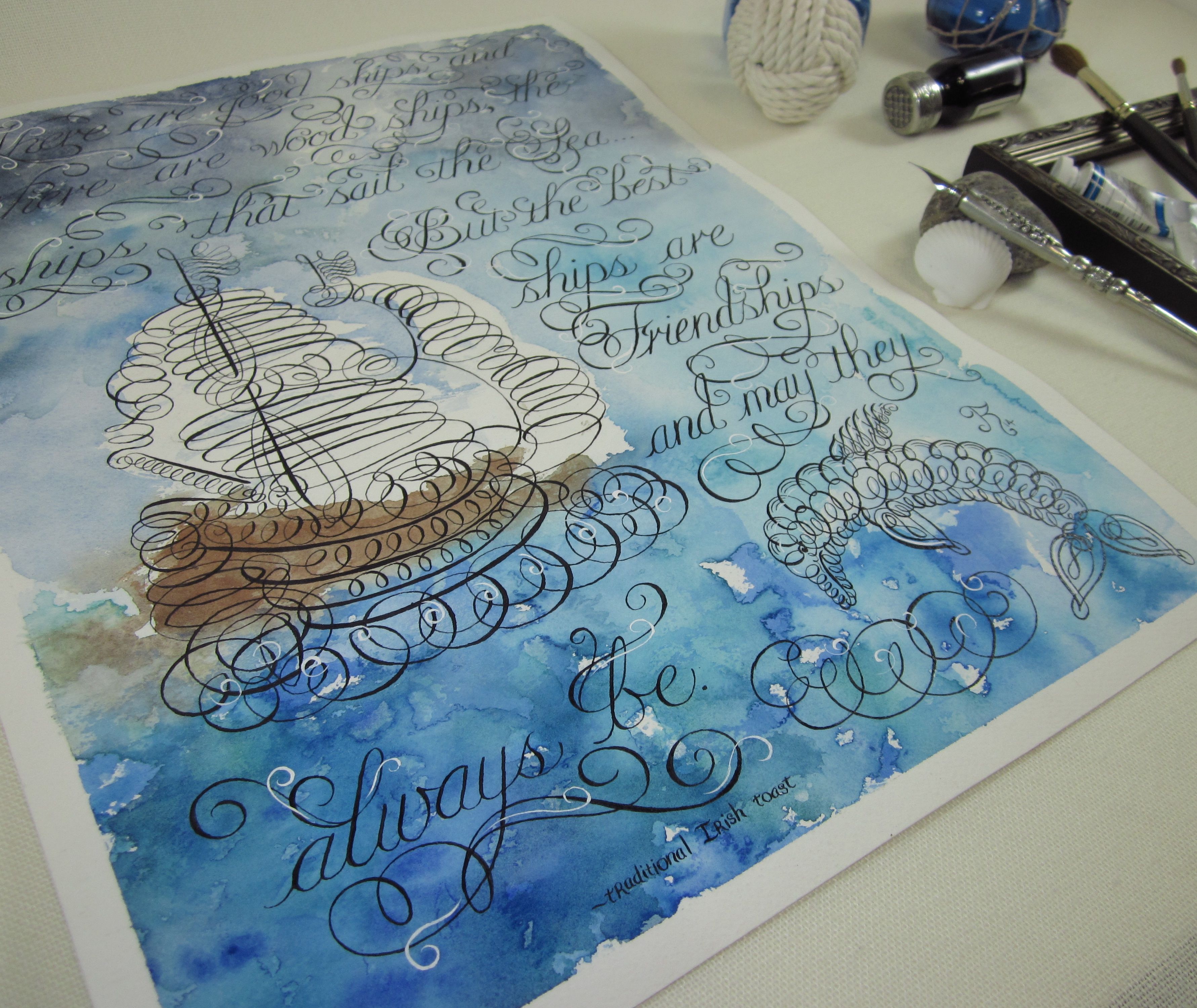 7. Flourished Calligraphy and Watercolor Art by Kyla Ryan of Soigne Calligraphy and Art, San Antonio, TX
Artwork in any space is so important. The Nautical theme has been trending over the last few years but not just in beach houses or communities. It can be used in any space. This artwork is whimsical and beautifully painted using blues and white. It would look lovely with a white mat and black frame hanging in any room.
8. Distressed Rustic Modern Wood Wall Sculpture by Shari Butalla of Modern Rustic Art, Marathon, WI
Another great use of trending blues and white but using a cool ombre technique on individual slats of 3 dimensional wood and beautifully framed. This piece adds texture and interest and is such a unique art piece.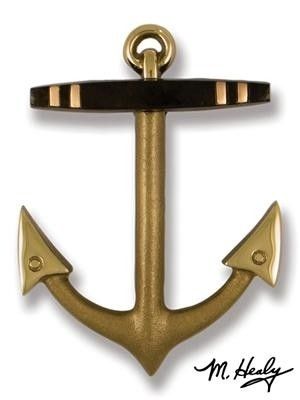 9. Anchor Door Knocker by Michael Healy Designs, Manville, RI
This is a fun way to add a Nautical theme to your home without being too hokey. I love the brass and the fact that it's a traditional style.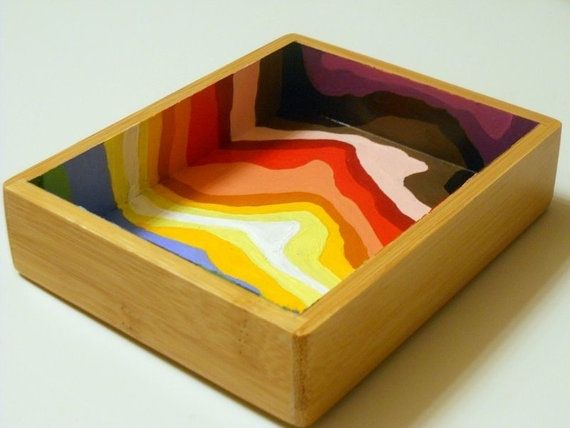 10. Hand Painted Rainbow Tray by Jackie Phillips of Precious Beast
Los Angeles, CA
This is such a cool way to add some pops of color to your home. The outside is natural wood but the inside is painted in a colorful, almost animal print. Not for the faint of heart. What a great addition to a neutral coffee table or ottoman. Fun!
Find Nicole Marie Designs on the Web