About Rekha Krishnamurthi & Divine NY & Co

Rekha Krishnamurthi is the founder of Divine NY & Co, a design studio that specializes in textile design, online interior decorating, home decor and fashion accessories.  Her love for textile design inspired the launch of a collection of hand-dyed and hand-printed fabrics.  Her process includes dyeing with fiber reactive dyes, natural dyes, block printing, batik and hand painting.  Primarily working with natural fibers such as cotton, linen or silk, each collection is produced in small batches or as one-of-a-kind items.  An advocate for sustainable design she strives to make something "old" look new again, by repurposing vintage saris and fabric remnants.  The end result is a series of unique, artisanal creations such as sari throws, table linens, silk scarves and wall decor.   In addition, she hosts textile design workshops, silk painting parties and corporate team-building events. Through her online decorating service, she focuses on color consulting, interior color schemes, e-decorating and small space design. She shares her passion for home decor, DIY design and color trends through her design blog, Live Colorfully. Style Beautifully.
Rekha's Picks from Current Artisans on CustomMade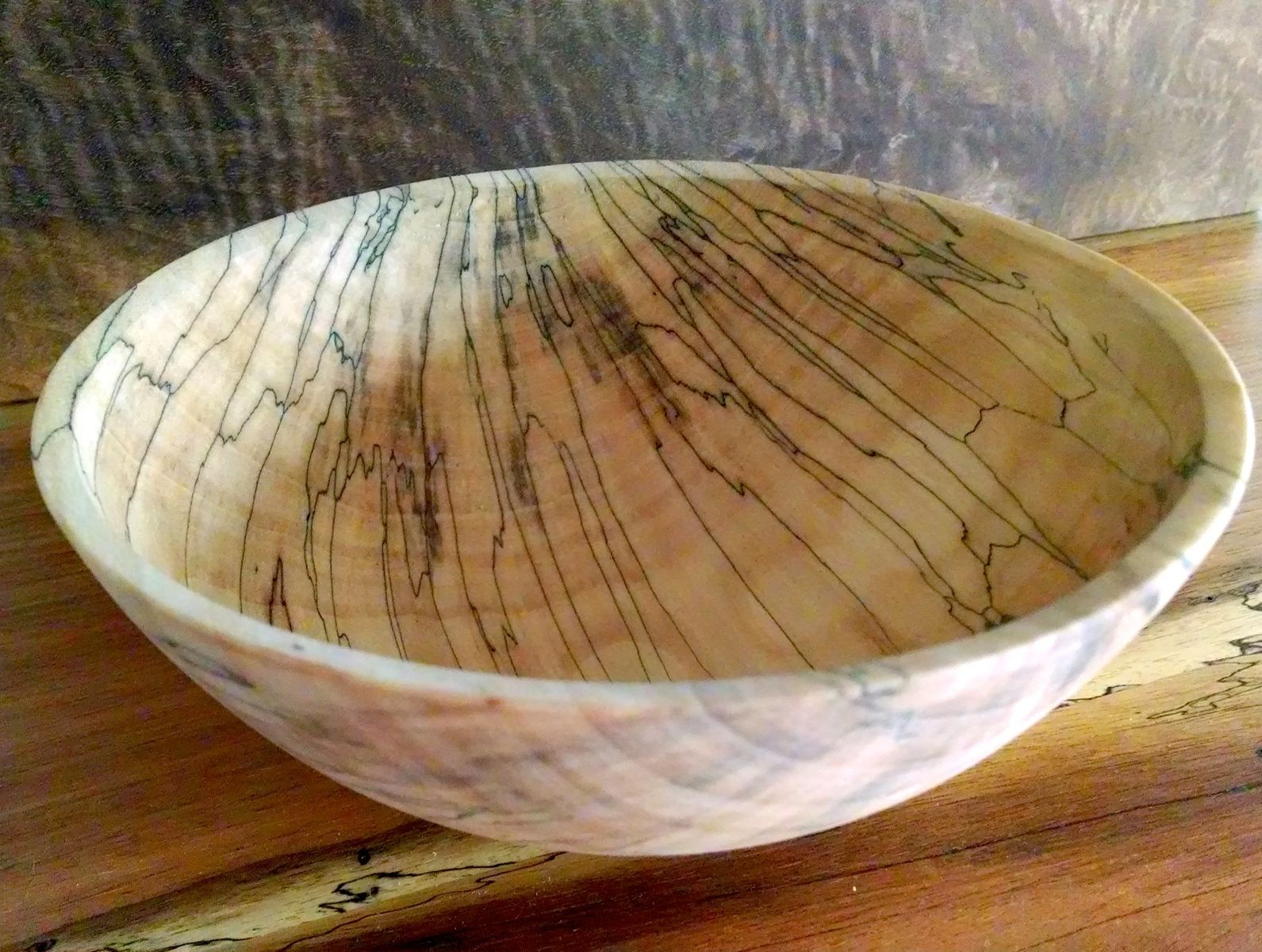 Wooden Bowl
Made by Greg Simons of Studio G in Portland, OR
This beautiful wooden bowl is the perfect decorative accent for a coffee table or dining table. One of a kind and truly unique, the intricate design and pattern is eye-catching!
Live Edge Eucalyptus Bench
Made by Neiko Pagaduan of The Timber Library in Carlsbad, CA
I love to mix rustic décor elements with contemporary pieces. This bench is the perfect rustic piece to place against a wall in a living room or front foyer. The base adds enough of a modern touch allowing to easily blend with contemporary looks.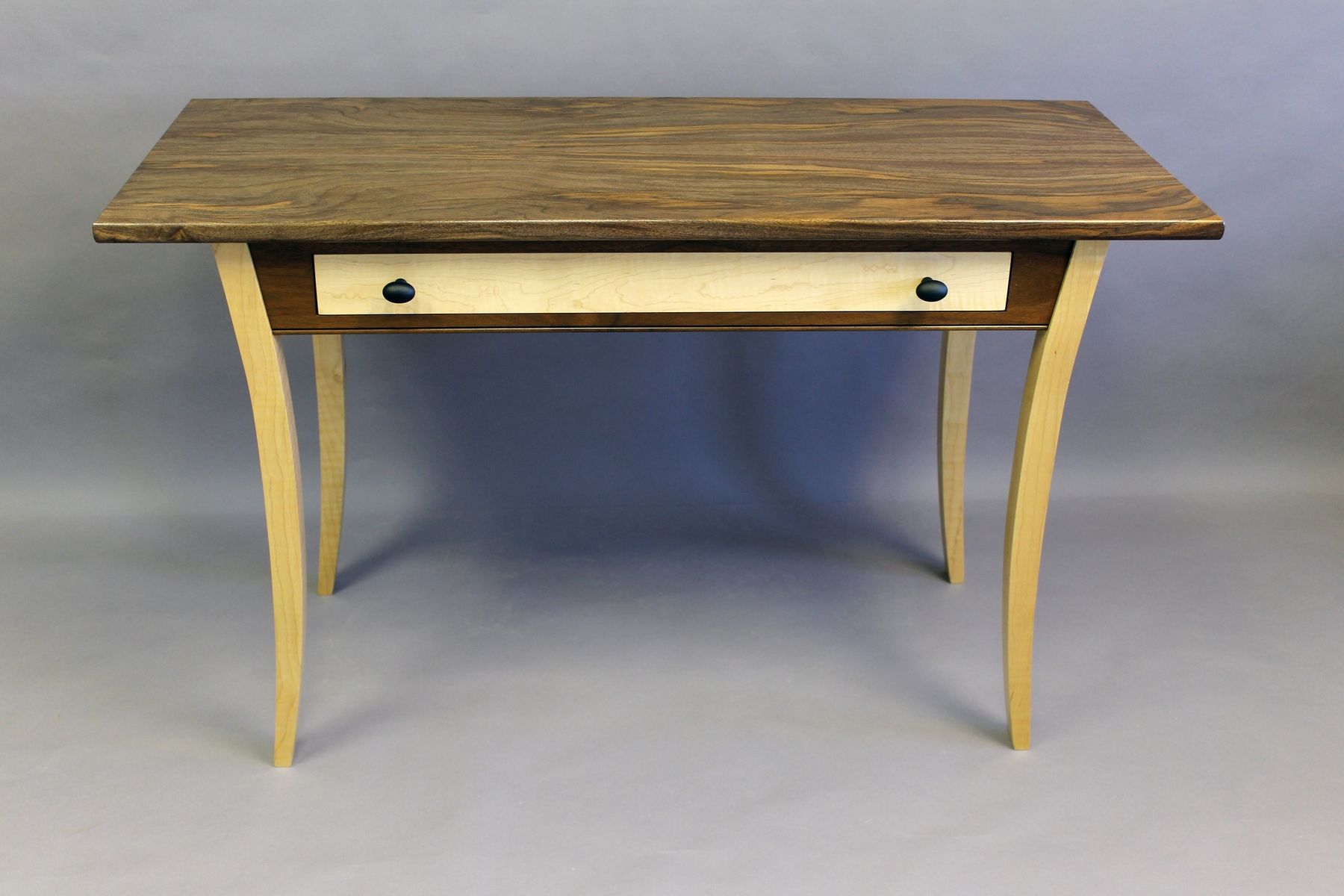 Desk In Claro Walnut & Maple
Made by Paul Carlino of The Carlino Gallery in Lockport, NY
What a great desk for a home office space! The unique curvy legs add an elegant touch. Pair with a vintage lamp, an antique rug and green plants or shrubs and you'll create an amazing atmosphere to work in!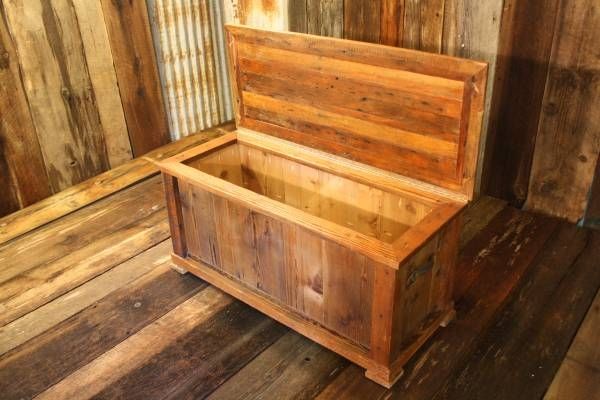 Rustic Reclaimed Barnwood Hope Chest
Made by Brad Stewart of American Woodworx LLC in La Pine, OR
I love rustic décor! One of my favorite ways to decorate is to blend styles. Adding a rustic element is a great way to create a signature statement. Not only is this piece decorative it is also serves as functional storage. Double-duty décor is perfect for small space living!
Bistro Outdoor Bollard Light
Made by Lazarus Asha Kent of Temple Garden Lights in Indianola, WA
I'm a city-dweller living in a condo and don't have luxury of a front yard, but if I did, I would definitely install these lights in my front walkway! They are unique, inviting and a true piece of art.
Barrel Art – Radiant Clock
Made by Michael Weiss of Wine Country Craftsman in Paso Robles, CA
What a fun way to tell time! This clock is made from salvaged wine barrels – recycled and sustainable decor is a beautiful thing! I can see this clock in a living room, dining room, bar or even in a guest room or home office.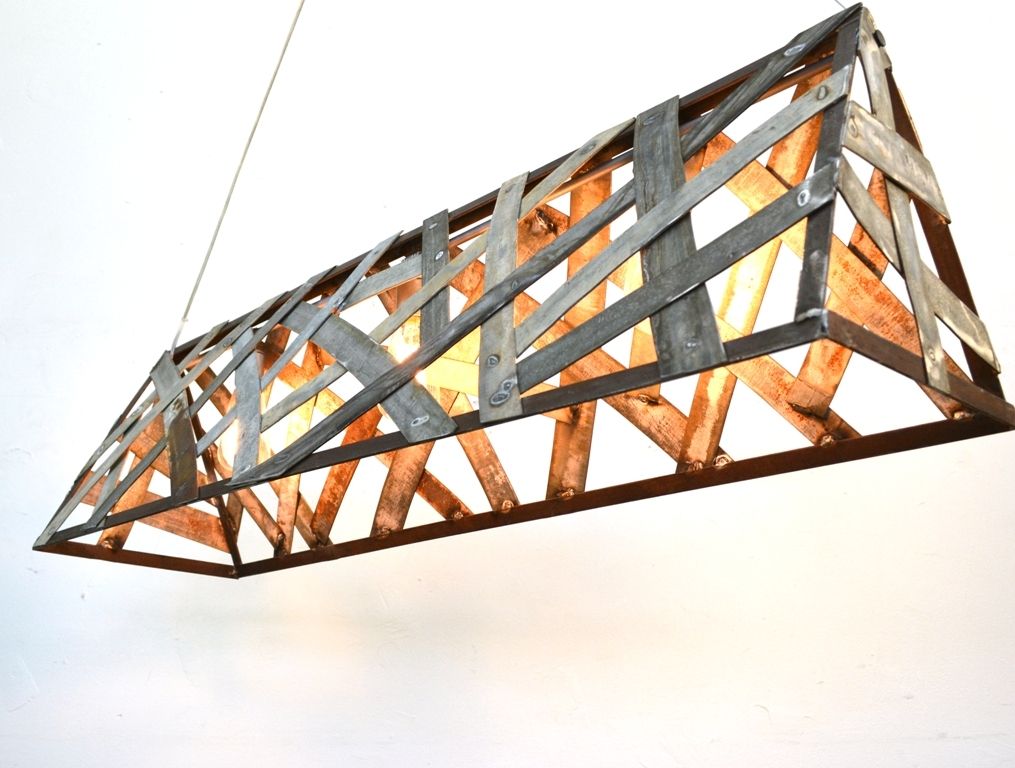 Safari – Pulau – Wine Barrel Chandelier
Made by Michael Weiss of Wine Country Craftsman in Paso Robles, CA
I'm a big fan of eco-friendly and environmentally conscious home décor and this chandelier re-uses wine barrel rings in such a unique way. This is a statement piece perfect for an open kitchen setting with an attached bar or above the dining table.
Textured Modern Abstract Painting Contemporary Art
Made by Gino Savarino of Savarino Art Studio in Elk Grove Village, IL
Artwork defines the atmosphere of the room and this earthy abstract art piece does exactly that! The palette is neutral yet adds enough pop of color making it
suitable for any room.
Divine NY & Co on the Web
Website: http://divineny.com/
Blog: http://divineny.com/category/blog/
Facebook: https://www.facebook.com/DivineByRekha
Twitter: https://twitter.com/DivineNY
Instagram: https://instagram.com/DivineNY
Pinterest: https://www.pinterest.com/DivineNY/