About Ryan Reid & R.M. & Company
R.M & Company is located on the North Shore of Boston as a contemporary interior design business. It was formed with the foundation that effective interior design is building and nurturing an interior that our client's truly love and we are proud of creating. Besides Ryan's background in interior design, he also has worked for Boston's best lighting showrooms. He is a skilled lighting specialist, having this unique marriage of lighting and interior design, sets us apart. Great lighting design gives a space warmth and character. With this philosophy, we have been successful and now celebrating our seventh year in business.
Our design style is contemporary in the respect we design for now, not what interiors have been. We use a basis of classic design elements with vintage styling. We love to give our clients a unique custom interior with furniture that showcases their style.
Ryan's Picks from Current Artisans on CustomMade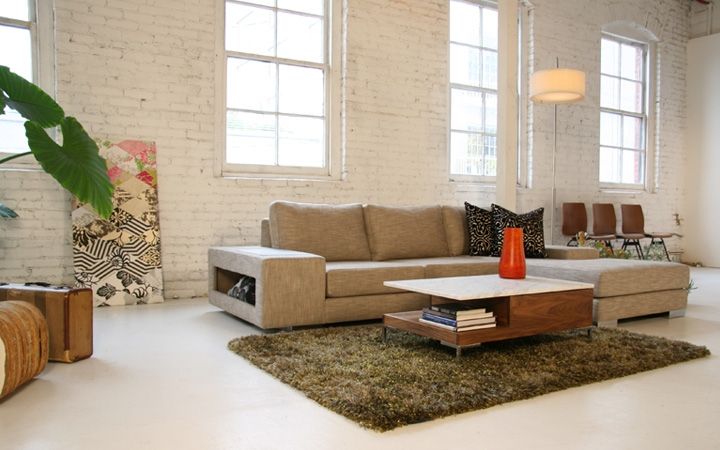 Strata Sectionals
Made by Viesso Custom Furniture in Santa Monica, CA
Its sleek and stylish design is mid century modern but updated. The wide arms that act as secondary storage is a great detail! The ability for it to come in a thousand fabric options and the ability to change the size of it is very helpful! Perfect for a large loft or a small studio.
8′ Live Edge Cherry Slab With Custom Iron Legs
Made by Stephen Muscarella of Left To Right Furniture in Brooklyn, NY
I love large slab dining room tables. The great detail of Stephen's table are the knots and where the table splits. The hand detailing of the piece is evident. It gives it character and makes it a luxurious table.
36″" Staccato Chandelier In Teal With Nickel Hardware
Made by Rebecca Zhukov of Providence Art Glass in Santa Cruz, CA
Rebecca's design is delicate and beautiful. The teal color is stunning. I have a lighting background so I look around constantly for wonderful lighting to show my clients.
Silicon Bronze Door Handles Levers And Accents
Made by Rigel Hunter of Hunter Designs in Santa Cruz, CA
These minimal designed front door handle made by Rigel is simple and clean. The ability for it to come in a number of finishes is useful. Seeing that is made from solid stainless, bronze, and copper makes it a great decision for seaside homes.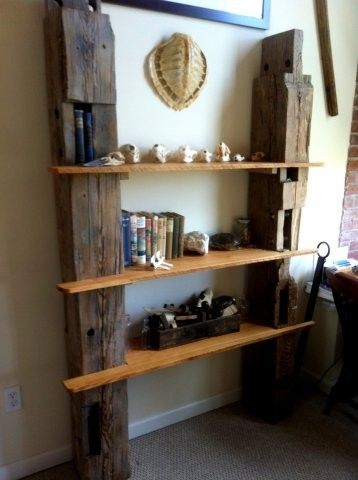 Reclaimed Barn Wood Shelving
Made by Drew Lambert of Drew Lambert Designs in Stamford, CT
Bringing in reclaimed wood from a 1800s barn adds just the amount of character to a space. It can work in a contemporary space or in a traditional home. I would love to see this as a room divider!
R.M. & Company on the Web
Website: http://www.rmandcompany.com
Blog: http://www.rmandcompany.com/blog
Facebook: http://www.facebook.com/rmandcompany
Houzz: http://www.houzz.com/pro/rmandcompany
Instagram: https://instagram.com/rmandcompany/
Pinterest: https://www.pinterest.com/rmandcompany/