About Sarah Dooley
Growing up in Oklahoma City, as the daughter of an interior designer, Sarah's mother, Lynn, exposed her to the world of interior design from a very young age. The values she grew up with are the foundation of her success. With her honesty, integrity, and down-to-earth approach Sarah can't help but appeal to her clientele at now New Jersey-based Leedy Interiors.
Sarah's Picks from Current Artisans on CustomMade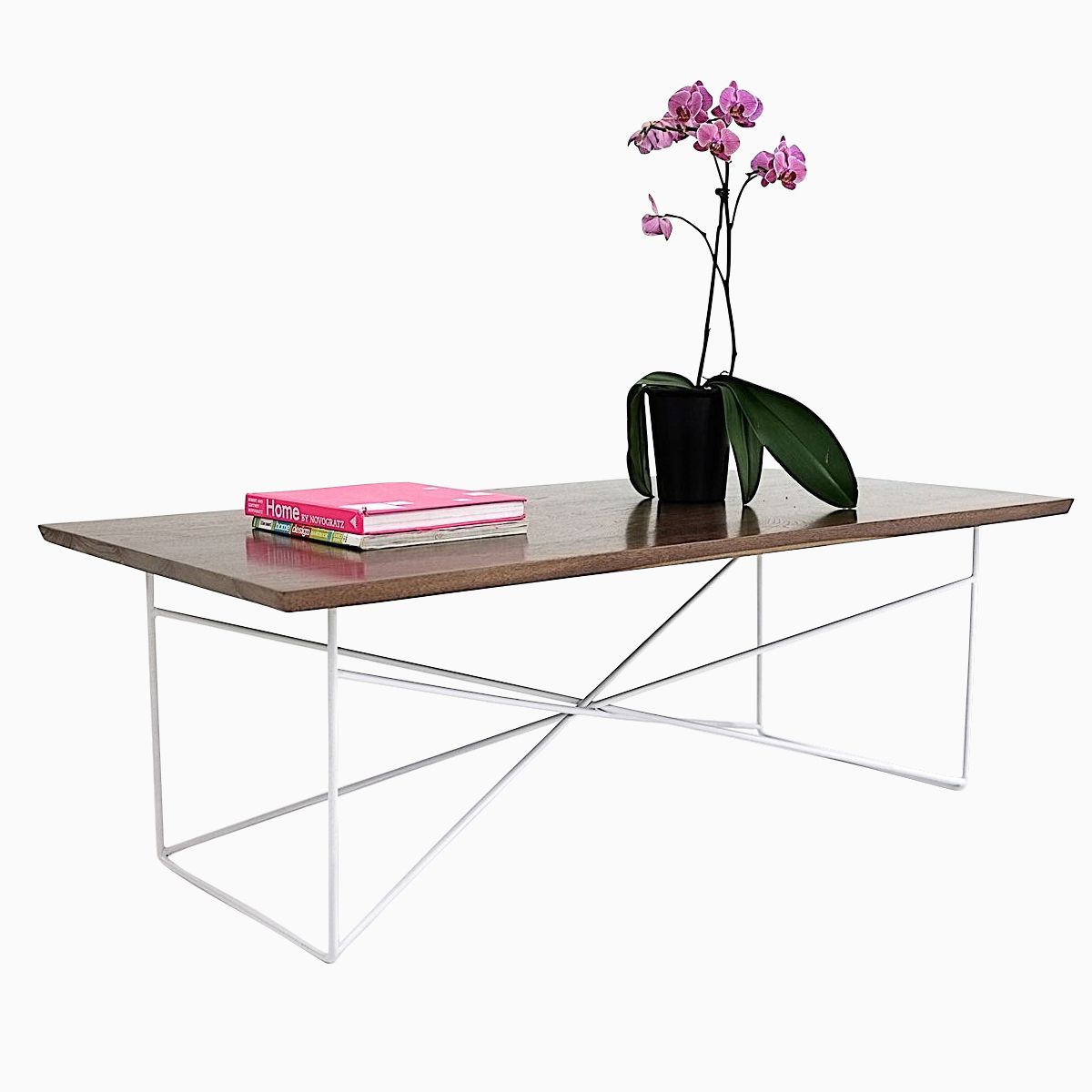 1. The Miami: Mid Century Modern Solid Walnut Coffee Table With White Steel Base Made by Robert William of Moderncre8ve, Cleveland, OH
This table is like most men's true dream girl. She's simple, sleek, sophisticated with angles in all the right places. She's cool and laid back enough to hang out with the guys. You can place this table pretty much anywhere and it would be a show-stopper!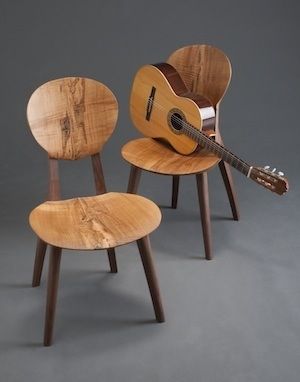 2. Sonus Guitar Chair Made by Brian Boggs of Brian Boggs Chairmakers, Asheville, NC
These chairs are like nothing I have seen before. Comfortable. Classic. A beautifully articulated expression of comfort specifically designed to benefit the physical health of musicians. They make me wish I had taken those guitar lessons in middle school just so I could justify buying one for myself right now!
3. Gibson Lounge Chair Made by Gary Moore of Gary Moore Furniture, Saint Paul, MN
ABSOLUTELY. It's such a good corner chair — something that just perfectly engages a corner, has a really pretty simple shape, and yes can be sat in but lets face it, its more of a 'looking at' chair than a 'sitting in' chair. Trust me, if I had those curves I'd flaunt 'em too!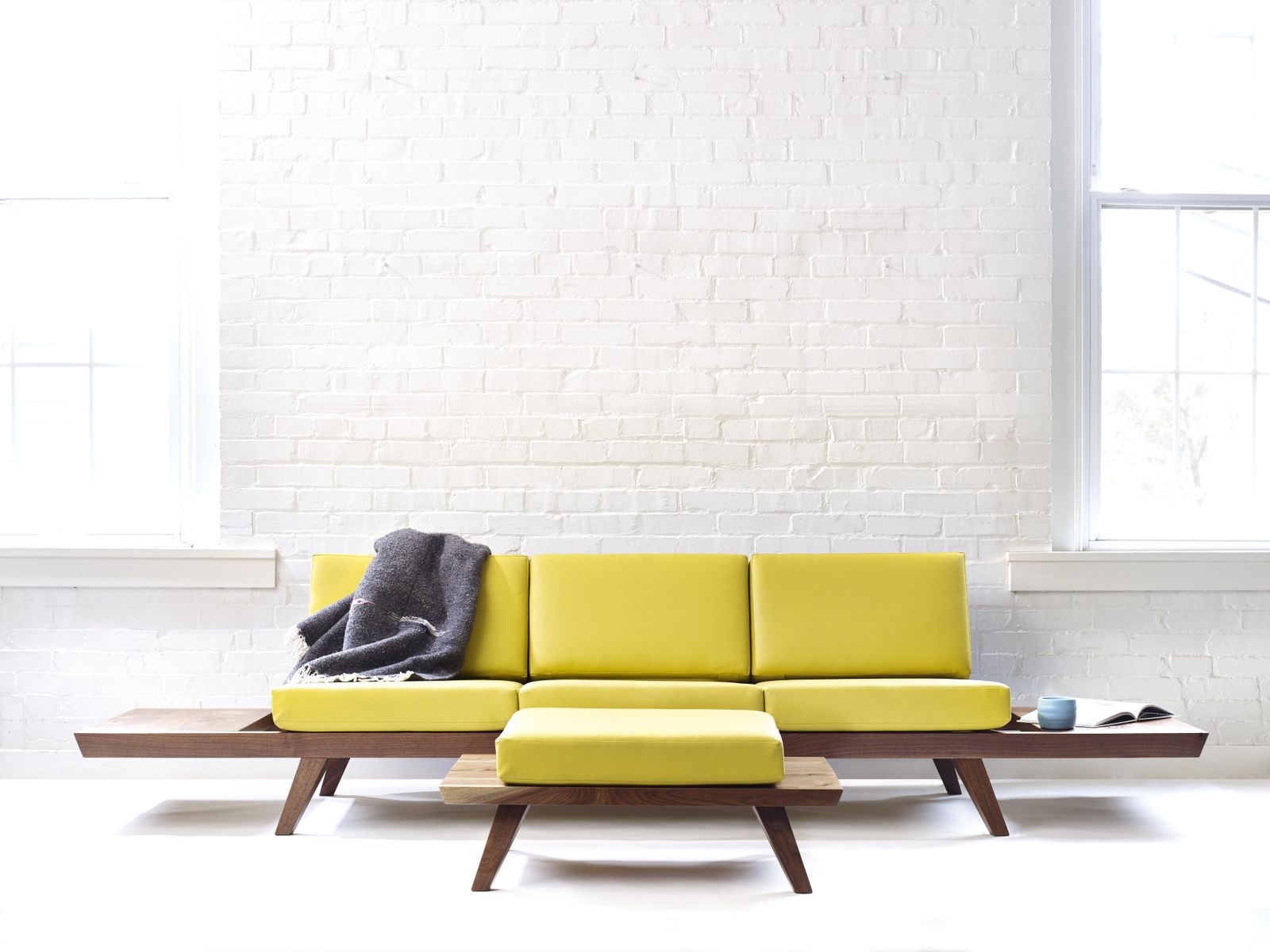 4. Mid Century Modern Sofa – Couch With Ottoman, Black Walnut Side Tables, And Custom Upholstery Made by Anthony Becker of Wake the Tree Furniture Co., Lebanon, PA
The upholstery, the lines, and the color of this sofa are what stand out for me. Use it in a family room or anywhere else you need a place to sit (or lay) after a long hard day of shopping for that one of a kind treasure on CustomMade!
5. Walnut Coffee Table Or Bench – Mid Century Modern Made by Anthony Becker of Wake the Tree Furniture Co. by Lebanon, PA
Throw this bench at the foot of your bed, in your entry way, or even use it as a coffee table for your sectional, it's completely useable in any space, and has some great lines.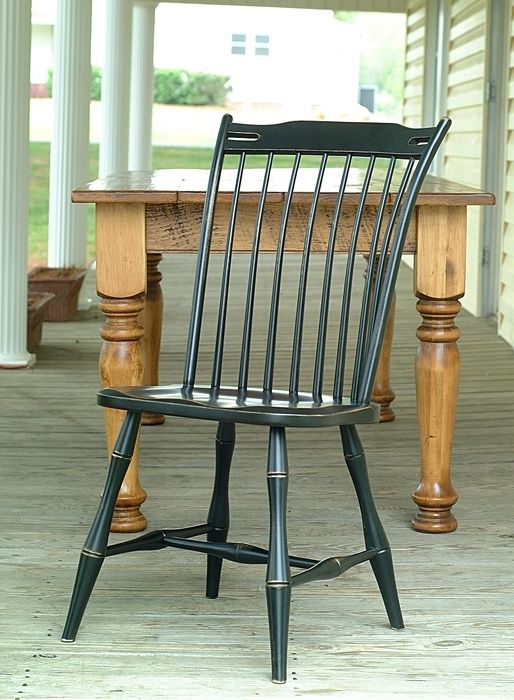 6. Set Of 6 Thumb Back Dining Room Chairs Made by Devin Ulery of Carolina Farm Table, Sparta, NC
So pretty and simple. These could go with an old farm table or with a Saarinen white tulip table. They have integrity and detail without being too busy. The inner country girl in me loves these chairs.
Why I Chose These Pieces
In the past couple of years I have taken a major shine to the whole Mid-Century Modern era, as have many interior designers the world over. It's not a NEW trend by any means, but I think the peppering of these eclectic and iconic pieces in an everyday landscape of home design is rather new.
On that note, each of the items I've selected would blend seamlessly in almost any style space. I was drawn to the uniqueness of each piece and blown away by many the talented artisans and wide array showcased here on CustomMade.
Find Leedy Interiors on the Web
Website: www.leedyinteriors.com
Blog: www.leedyinteriors.com/blog/
Facebook: www.facebook.com/leedyinteriors
Twitter: @leedyinteriors or www.twitter.com/leedyinteriors
Instagram: @leedyinteriors or www.instagram.com/leedyinteriors
Pinterest: www.pinterest.com/leedyinteriors/