About Stephen Martyak
Stephen Martyak is the design principal at studioTYAK — a multi-disciplinary design and branding studio in Boston, MA dedicated to enhancing the urban environment through the design of dynamic restaurants, entertainment venues, and private residences. Just like the firm's name (the "y" is silent), studioTYAK believes that every project is unique and possesses its own quirks that should be embraced to ensure that the personality of the concept, client, and space leaves a mark on the vibrant city experience.
Stephen's Picks from Current Artisans on CustomMade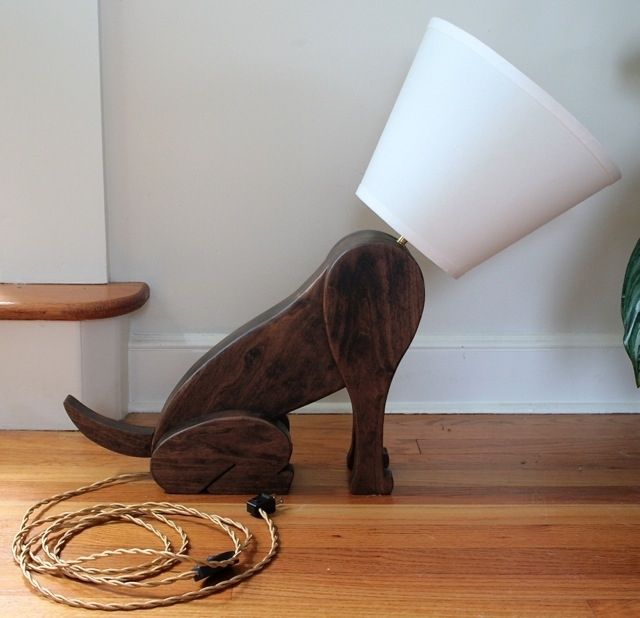 1. Dog Lamp Made by Jeremy Medow of Tungsten Customs, Milford, CT
Quirky elements bring personality to a space. The best pieces combine humor with quality craftsmanship and an excellent use of material. The Dog Lamp gets an A+ in my book, from the contrast of the white shade and stained wood down to the braided cord.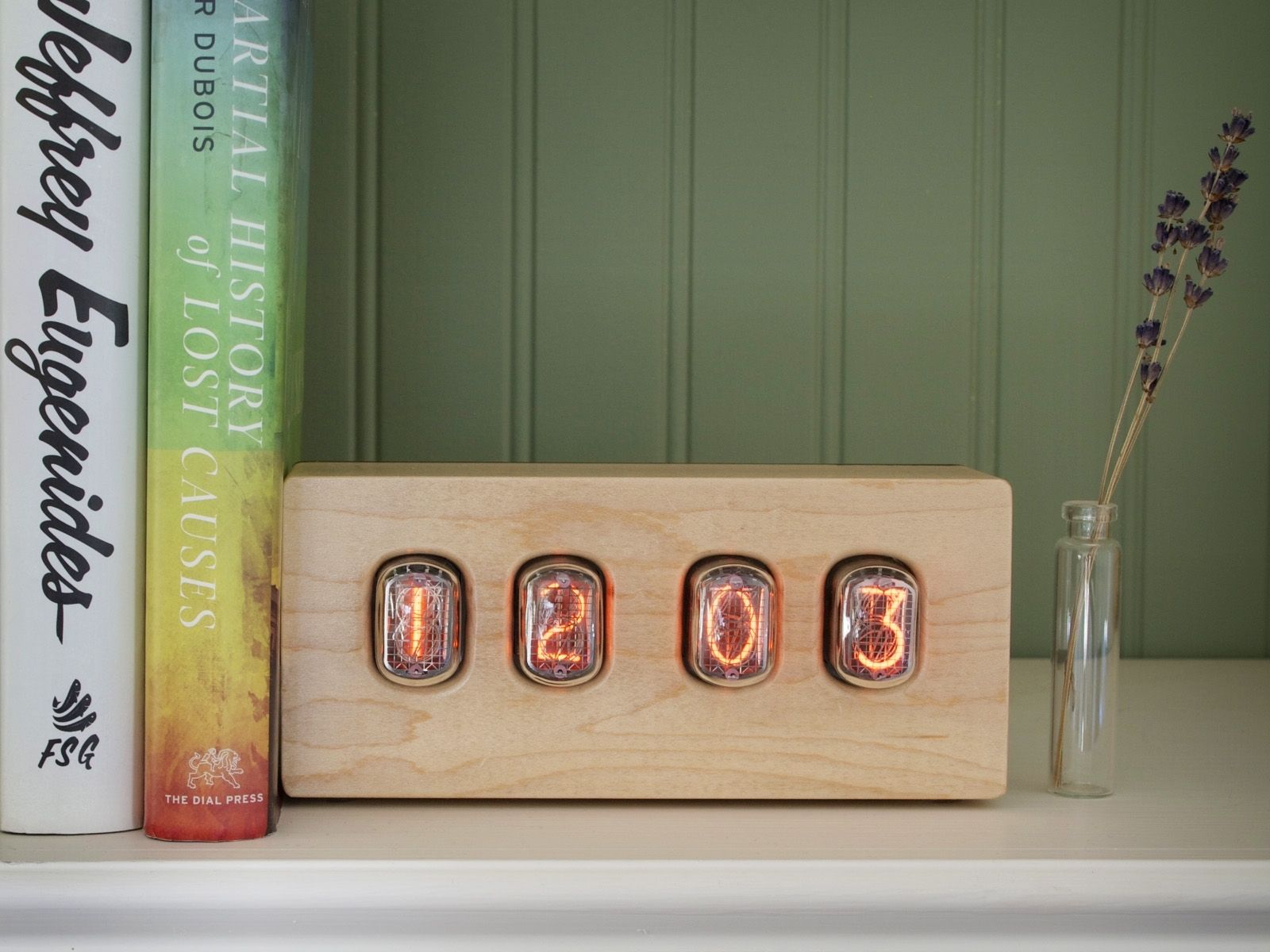 2. Nixie Tube Clock Made by Jeremy Medow of Tungsten Customs, Milford, CT
Clocks are one of my favorite design elements, but with our focus being restaurants, we rarely use them. You never want the customer thinking about the time. However, with this other great piece from Tungsten Customs, time takes a back seat to awesome execution. Cannot wait to find the perfect place for one of these!
3. Empire Leather Wafer Top Stool Made by Connor Sweet of Urban Industrial, Antioch, CA
Ask my assistant, I am on an Art Deco kick right now and these barstools totally fit the bill. With a base that references the shape of the Chrysler Building, the Empire Stool is a much welcomed take on the reclaimed/vintage barstool. Sweet Fabrication knows how to fabricate some sweet pieces!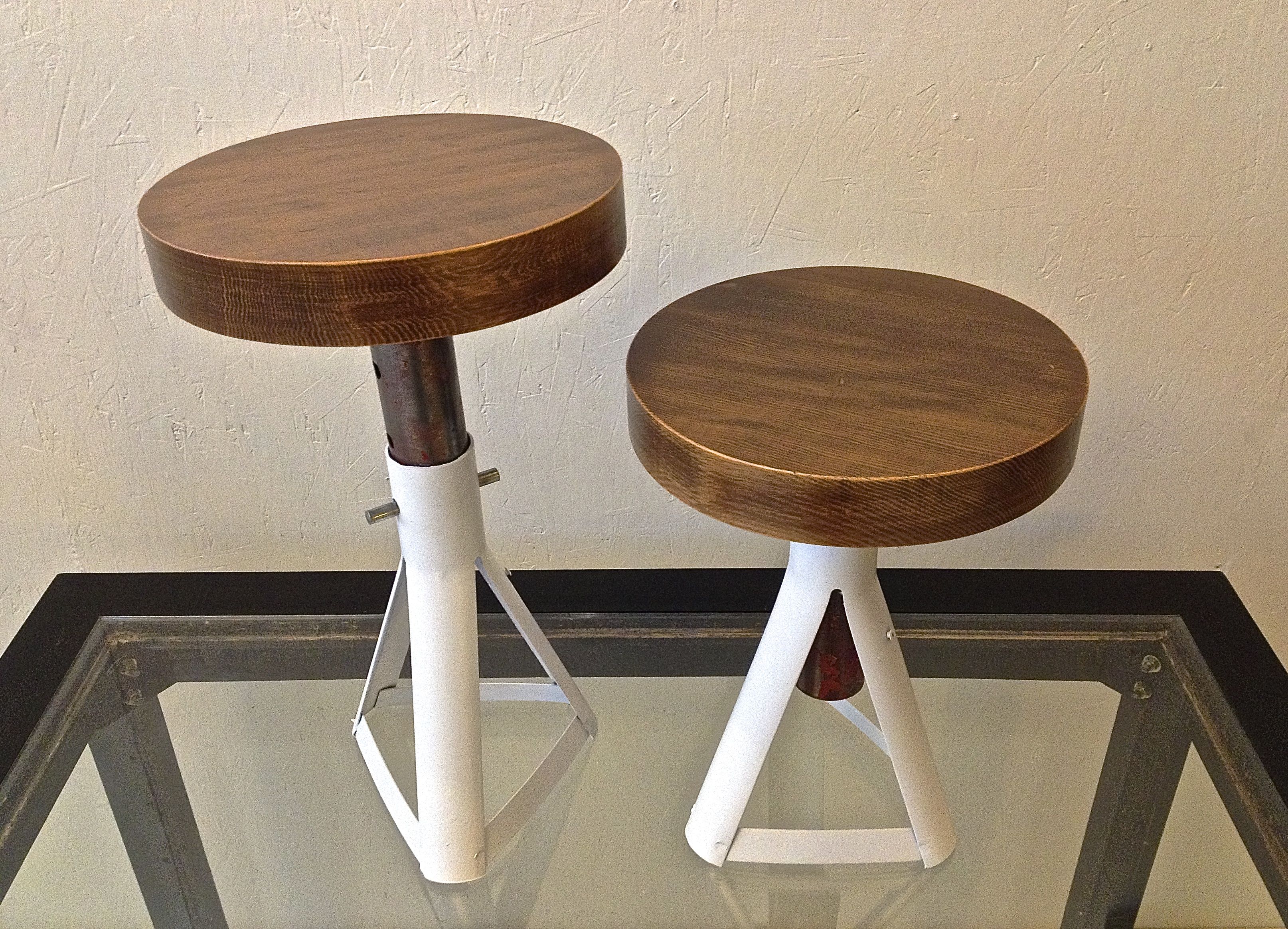 4. Jack Stools Michael Padykula of Kula Solutions, Portland, OR
The Jack Stool is another cool take on the reclaimed barstool; I especially love the contrast between the white car jack base and the solid wood top.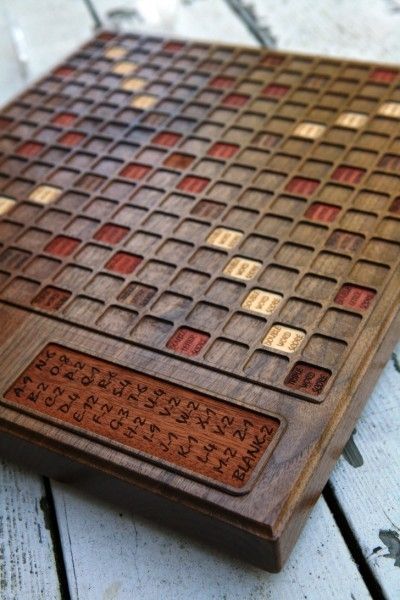 5. Custom Walnut Scrabble Board Made by Marc Nicoloudis of Bit & Beam, Portland, OR
Whether it be a chess set or this beautiful Scrabble Board, games make great accessories. Having just played a great deal of Scrabble over Christmas, this game board would make the perfect addition to my family coffee table and an heirloom to pass down from generation to generation. This piece definitely gets a Triple Word Score in my book.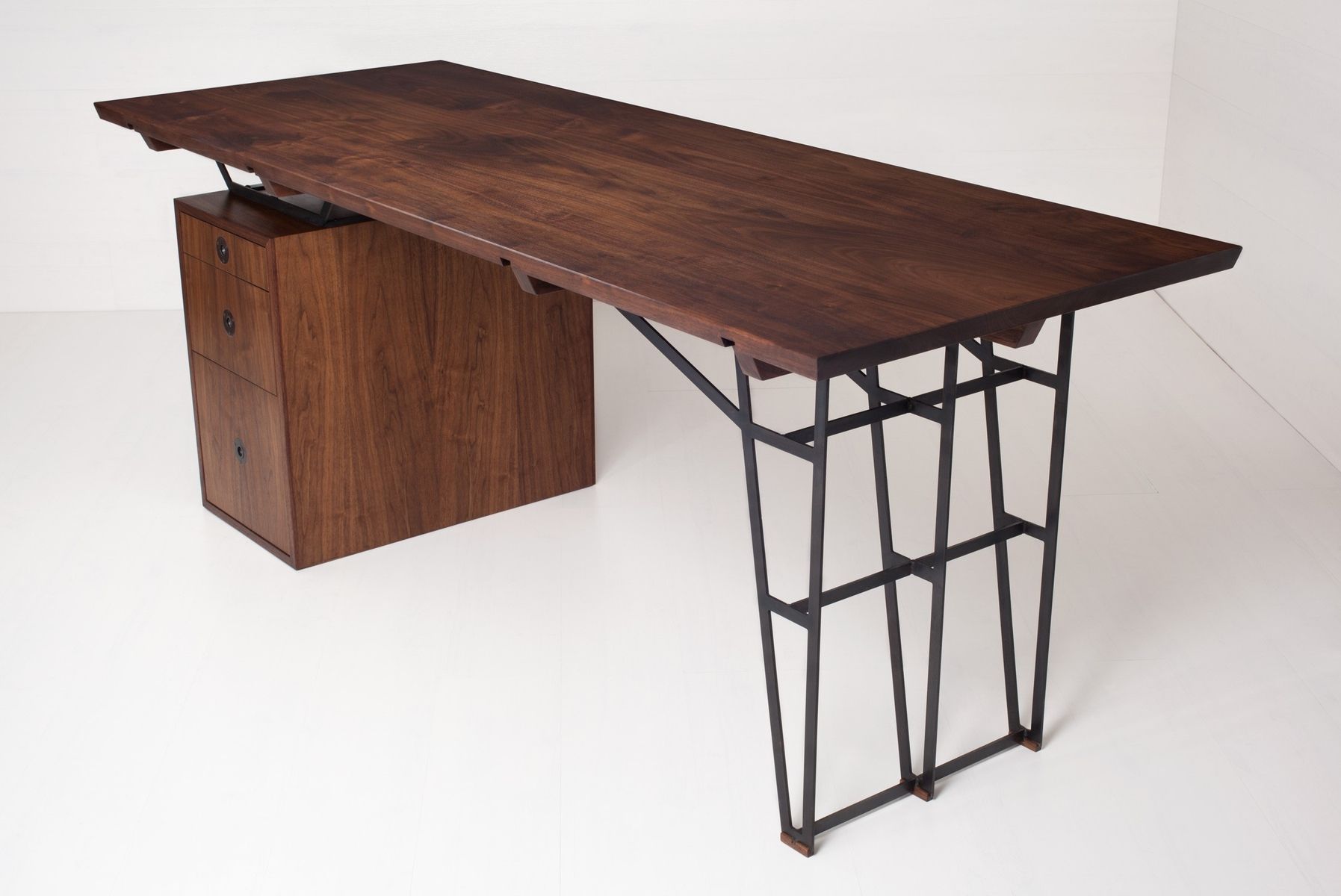 6. Bartizan Desk Made by Forest Dickey of Varian Designs, San Francisco, CA
Now this is a desk! The Bartizan Desk pairs high-concept with high function. The base with its structural lines and elegant connection to the set of drawers provides the perfect support for the large worktop. Do not put this baby in the corner…
Find studioTYAK on the Web