Blue Agate Drop Necklace Graduated With Black Hearts And Crystal Beads.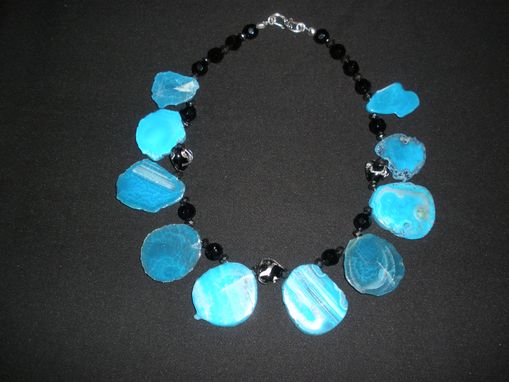 Agate drop necklace graduated with glass hearts and crystal beads. Sterling S hook clasp. 17 inches long
Dimensions: Agates graduate from approximately 40mmx30mm-30mmx25mm. Shape and size will always vary. Glass hearts measure 15mm. Sterling S hook clasp. 18 inches long.