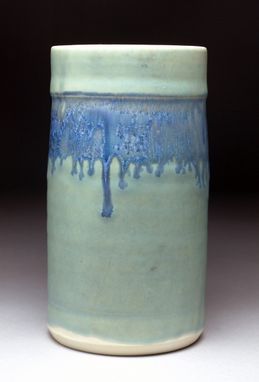 Green with blue ash stripe vase.

This lovely vase has a beautiful blue ash glaze that runs down the sides. It is just over 6 inches tall and 3 1/2 inches round.

Handmade on the potter's wheel, it can hold flowers, pencils or whatever you may need to store.

Makes a wonderful gift.

Dishwasher and microwave safe, so you can put food in it too!