Blue And Purple Glyph Sculpture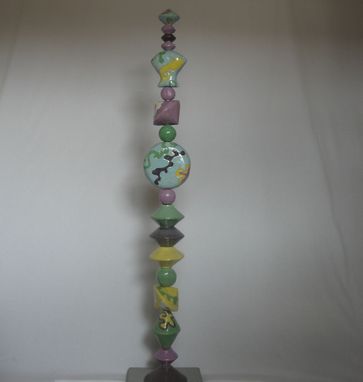 For a whimsical decorative element in your garden setting, TMB Ceramic garden sculpture has the solution. Large ceramic beads that are formed by hand and stacked with support of re-bar/conduit pipe have the strength and durability to remain outdoors in all weather to be a year round feature in your garden space.
Dimensions: Height 55 inches, depth 8 inches, width 8 inches
Weight 13 lb.