Blue & Gold Butterfly Graffiti Painting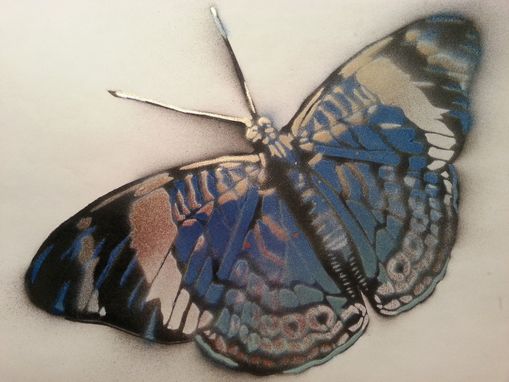 For sale is a beautiful butterfly graffiti painting, 8 1/2 x 11 inches. Made via a three layer, hand cut spray paint stencil with rich organic detail, each print is made with unique variations to evoke the spirit of biodiversity.

My first butterfly print was made right as I was learning stenciling as a Christmas gift 8 years ago, and the cracked old stencil remains one of my favorite things. I thought it'd be fun to recreate the project and show everything I've learned since then. Again, I chose this project to show my love of biology in a permanent way.

Looking to start a menagerie? Buy three butterflies and I'll throw in a fourth in the colors of your choice for free.