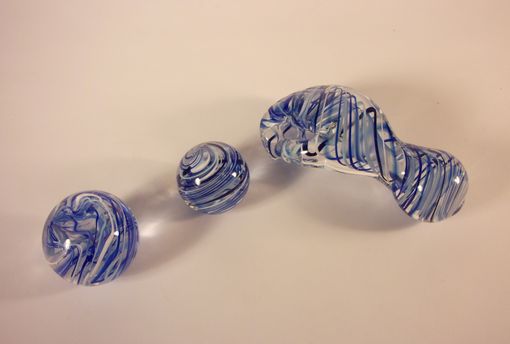 The Blue Marble Shooter is one of a set of four hands shooting marbles that I created to pay homage to the spirit of marble players and another great past time.
These unique sculptures include a hot sculpted glass hand and matching marbles, all made from the same big blow of glass. Expertly crafted by world famous artist/author and instructor Edward T. Schmid in Bellingham, Washington, it is sure to add to your growing collection of glass and art.
Dimensions: The hand measures 5 3/4" long by 3" wide.
The matching marbles are 2 1/4" and 1 7/8" in diameter.