Blue Pine Wood Box With Lid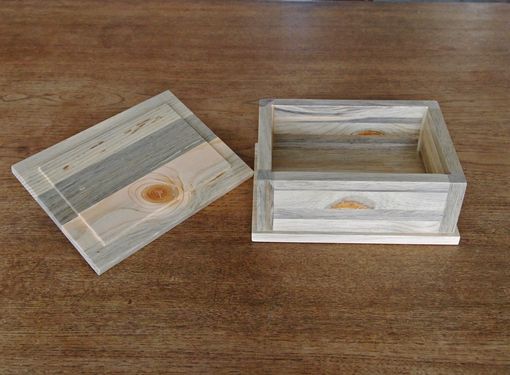 This unique lidded wood box is made from beetle kill "blue" pine, a naturally occurring gray wood caused by the pine bark beetle in the Rocky Mountain states. The beetles kill the trees and cause some small imperfections in the wood which have been patched and sanded. The inside of the box measures 7-3/4" x 5-1/4" x 2-3/4" high, outside overall measures 7" x 9-1/2" x 4" plus another 1" for the handle. Multiple strips of wood were glued up to show off the many colors and grain patterns that occur. The removable lid has a stylish handle on top and there's a clear water based urethane finish on the wood.

This is a great box for your precious jewels as well a classy way to store basic odds and ends or a sewing kit. Custom boxes can be made to order.