Blue Topaz Necklace - Sterling Silver Necklace With London Blue Topaz - V-Shaped Necklace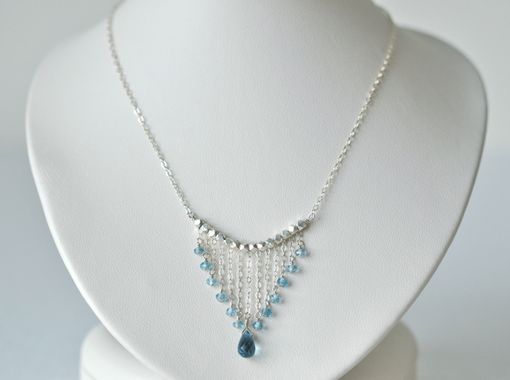 This necklace was designed in a series of blue pieces. Yet unlike Picasso's blue period, mine was a celebration of the color's luxuriousness and elegance. This V-shaped necklace is marked by fine-cut blue and silver beads which add shine and elegance to this dynamic piece.

London Blue Topaz beads hang off of cascading lengths of sterling silver chain ending in a fine-cut London Blue Topaz teardrop. Necklace is finished with a hook clasp and a 2.5" adjustable chain.

The necklace is between 16-18.5'' long.