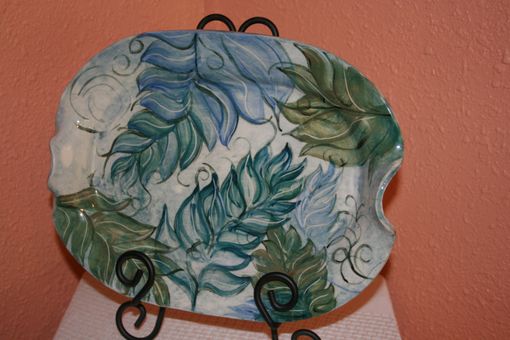 The leaf pattern on this platter just seem to appear with the right music playing in my studio.
While this platter is an artistic endeavor, it is fully functional: oven, dishwasher and microwave safe, made of porcelain fired to cone 5.
Set this platter in a plate stand on the buffet for a little extra color so you can enjoy it -- so much better than hiding it in a cupboard.
Dimensions: About 13 inches long, 9-10 inches wide.