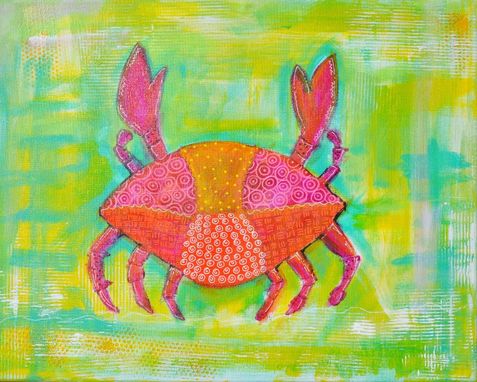 Bohemian Crab - this little guy is done in acrylic paint and ink with lots of little details. While a friend was in the process of moving, she pinned daily - all kinds of 'new' looks for her new home. The colors and the textures were vibrant and happy and it just seemed to be the perfect environment for this crab.

Add a fun whimsical element to your home - pool, beach house, bathroom - this crab can add a happy vibe to any place in which he hangs.

16 x 20 canvas with finished edges. Sealed to protect the artwork in either varnish or non-VOC finish as requested.
A house number or sentiment such as 'don't be crabby' can easily be added if you wish !