Lace Beret Hat With Feathers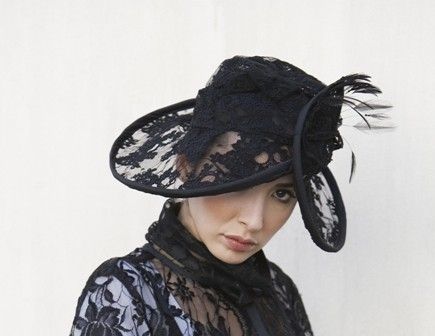 I created this silk and velvet French lace beret hat with feathers to give you that exclusive "Clara Bow" look. You can pair it with a floral dress or formal wear, or you can opt to wear it with a pair of jeans for a saucy appearance. Sit at an outdoor cafe with this floppy beret hat tilted over one eye and turn into that sexy bohemian Parisian you've always dreamed of becoming.

Send me a message and I will custom make this chic headpiece just for you.