Book Case Or Display Stand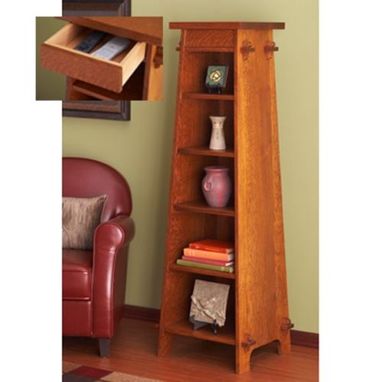 Bookcase, Display Stand

This unique bookcase has multiple uses. Use it for books or to display your favorite pottery,trophys etc. it iso one of our biggest selling items. Care and craftsmanship go into making this piece . Its unique look will compliment any decor . Highest quality and solidly built this is a heirloom quality piece of furniture

Handmade in my shop in Okeechobee Florida , Made to order, this bookcase is handmade from US grown Red Oak. No screws or nail are used in the construction, had stained and finished with a final coat of Paste Wax for a beautiful finish.
Contact me with any questions. I will notify you when the item is ready to ship.