Borosilcate Glass Sculpture/Magnolia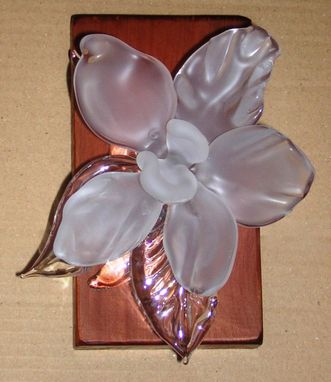 Each sculpture is created freehand, with the glass manipulated in a manner similar to the way in which clay is worked with. I primarily do animal and human figures, but I enjoy creating new things, and will attempt most anything if I feel my skills will allow me to create something of interest for the customer.
Dimensions: This piece is approximately 6" x 9" x 3", including the South American Cypress wood base.