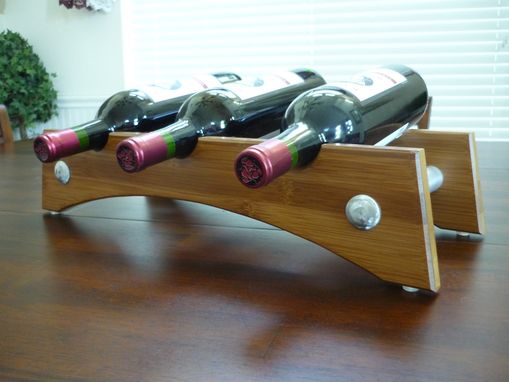 Subtle arches in hardwood frames and hand-brushed aluminum accents make this compact wine rack the perfect compliment to any countertop, dining table or sideboard. The Bottle Cradle holds three bottles flat, or six bottles stacked.

Available in many domestic and exotic hardwoods and finishes.
Dimensions: 18 1/2" wide x 7 1/2" deep x 4" high.