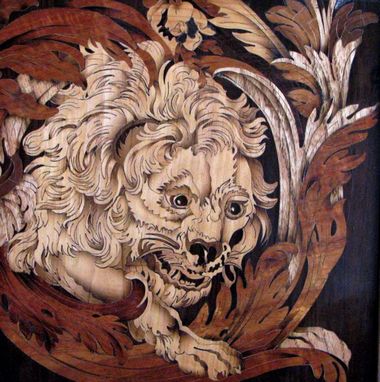 To illustrate my abilities in marquetry potential clients, architects, and interior designers, I re-created a small section of a cabinet in the J. Paul Getty museum in Los Angeles. The cabinet is attributed to Andre Charles Boulle.
As with the original, 1.5 mm sawn veneer was used. The lion is created from one sheet of cedar—reclaimed from an old fence. The detailing of the mane are created with engraving lines made with the saw blade; the rest is done with hot-sand shading.
Dimensions: 10" x 10"