Box With Secret Compartment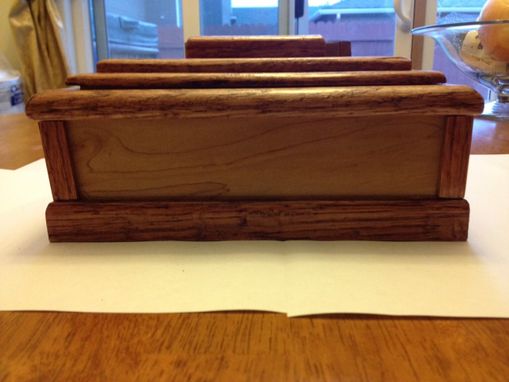 This is a jewelry box with a secret compartment on the bottom. The box is three inches tall, five inches wide and eight inches long. To access the hidden compartment one side is pulled up and then the drawer is pulled open. I used two types of wood, maple and oak. The maple has a clear coat and the oak is covered with a red chestnut stain.
Dimensions: 8" X 5" X 3"