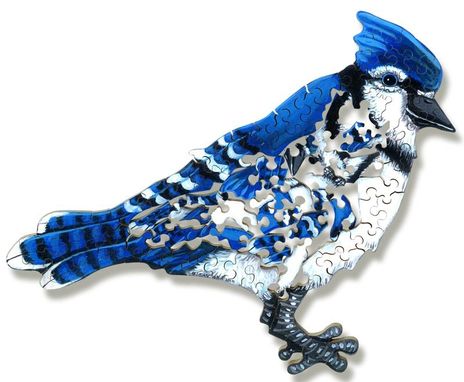 Jigsaw puzzling soars to new heights of artistry in the hands of a Stave crafter. Every handcut wooden puzzle piece is transformed into a unique and graceful work of art. Stave Puzzles have nasty little design features to add challenge to the puzzle and delightfully drive you nuts: confusing colors, empty spaces into which nothing fits, irregular edges, and fiendishly clever cutting. The Perfect gift for the person who has everything.

Boys in Blue
8.25" x 10.25"
85 Pieces
Cherry-backed, 5-layered, 1/4" wood polished to a soft gleam.
© Stave Puzzles, Inc.