Breakfast Counter And Kitchen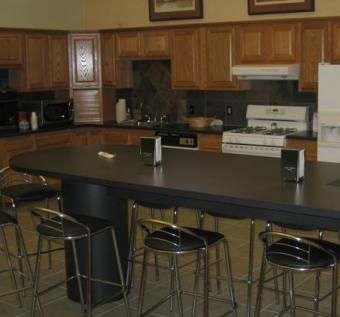 This project included custom countertops on top of stock kitchen cabinets with a large wall mounted breakfast/conference table and side buffet table. The kitchen counters, the tables and round bases are all finished with matching laminate finish.
Dimensions: Table is 168" x 48" x 36" tall, stool height. <br> Buffet is 78" x 22" x 30" tall.