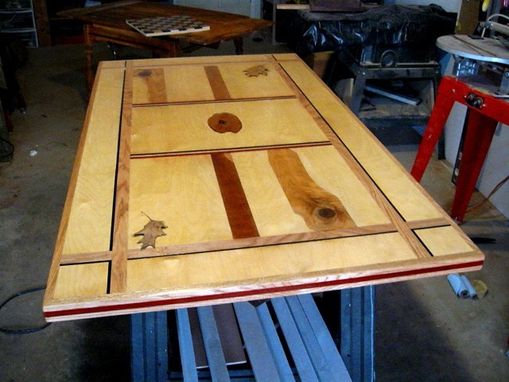 This is a table for a family that lives in a heavily wooded area. In designing it, I tried to match the craftsman style lines of the house, and also add some variety with several wood colors.
I also added a few playful leaves on the surface that were placed irrespective of the rigid lines of the table, to further bring in the aspect of the out-of-doors. The leaf shapes were cut out of different woods, using leaves from the actual property as templates.
Dimensions: Approximately 62" x 32", 32" high.