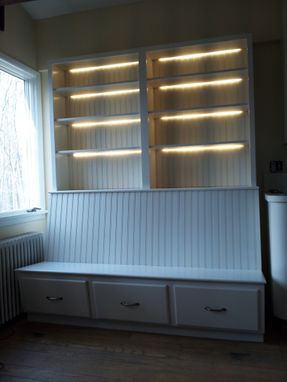 The client was looking for more storage in the kitchen, as well as a bookcase and a seating area. This is what we came up with, the client was thrilled with the results. The shelves are backlit with LED lighting,
photo shows an vertical pattern, which is NOT indicative of the actual finish, it is a uniform lighting pattern.
Dimensions: 72" high, 64" wide, 18" deep.