Broken Beauty Restorative Arts Stained Glass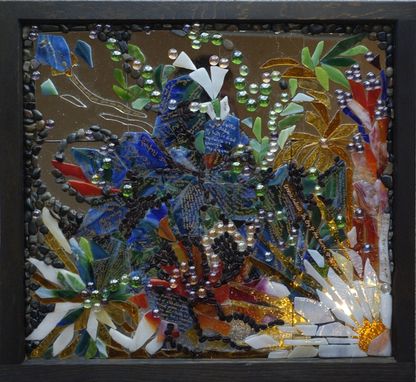 This piece represents the product of a collaborative trauma healing journey for thirteen individuals who shared their experiences with trauma and their sources of resilience and hope through this piece. Broken pieces of glass represent the devastating effect of a personal experience, and this memorial a collective restoration of solidarity, regathering of strength and meaning and beauty.

This piece was purchased by a woman dedicated to developing a live-in farm center to help youth who have been traumatized in one way or another. They use it as a model for their work in arts-based storytelling.

Interested in such a work of art, or in organizing an arts project of this kind for persons you know on a similar journey? You can support this meaningful work for victims of abuse and violence in your community and around the world by your investment in a work of art such as this.

As a certified co-facilitator for Strategies for Trauma Awareness and Resilience (STAR) workshops by the Practice Institute of the Center for Justice and Peacebuilding (Harrisonburg, Virginia) and developer of this unique arts-based approach, I would be happy to talk with anyone interested to bring such a workshop to your community.
Dimensions: Size of these projects vary according to the number of participants involved.