Bronze Mirror Custom Wall Fountain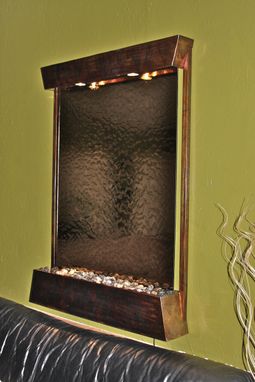 This water feature Has a Bronze mirror face with a custom copper patina on the basins and frame. The angles and colors of this waterfall bring a very natural elegance to its presence.

• 50" tall x 40" wide x 6" deep
• Rich copper patina or brushed stainless steel
• Bronze or silver mirror face
• Precision welded stainless steel construction
• Low voltage adjustable pump and 2 10 watt halogen lights.
• Black or multi color polished river rocks.