Bronze Sculpture/ Bust: "Noble Man"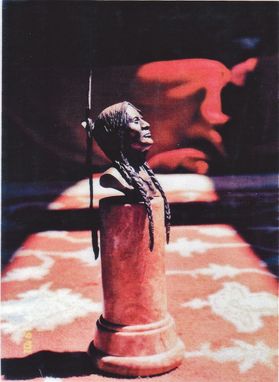 "Noble man" miniature bronze bust by Matt Lanz

Miniature Bust mounted on alabaster pillar. Approx. 12"H.

Matt specializes in capturing the most minute details of human expression. Native American and Western themes are a great part of his work but he's passionate about sculpting for people anything that moves them deeply.

If there's something you want sculpted based on a photo, drawing or idea you have, contact him to start with a sketch. He'd love to apply his talent to create something special for you.

Quotes vary depending on size and detail of the projects. Foundry quotes for bronzes are valid for 30 days.