Bronze Sculpture: Lakota Peace Pipe & Bag, Skull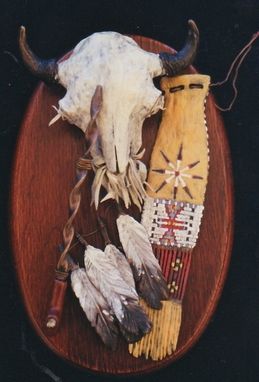 Matt Lanz's 3D bronze: buffalo skull, Lakota-Oglala peace pipe & pipe bag.

This was a piece that got mounted on wood to be hang as wall art.

Do you like it and would like something similar. Do you have your own idea of a composition you'd want sculpted and cast in bronze?

Contact us. Matt will work with you all along the process and apply his great skill and love for sculpting to get exactly what you want.

Quotes for a piece vary depending on the size of the project, the level of detail and precision, and the specific quote from the foundry (valid for 30 days). Let us know what you want to sketch something for you with a quote.