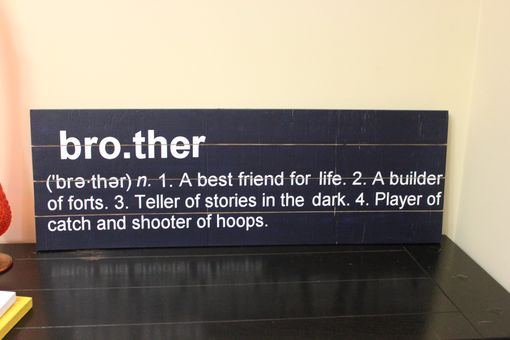 12x36" Pottery Barn inspired sign.

"brother (bre -ther)n. 1. A best friend for life. 2. A builder of forts. 3. Teller of stories in the dark. 4. Player of catch and shooter of hoops."

Made from a solid piece of reclaimed wood with slats cut in. Handpainted with vinyl words. Please note: because of the nature of reclaimed wood each sign is unique and will have it's own unique texture.

Signs are coated with a sealant, so they can be wiped down and dusted if necessary. Also includes 2 d-ring hangers for easy hanging.