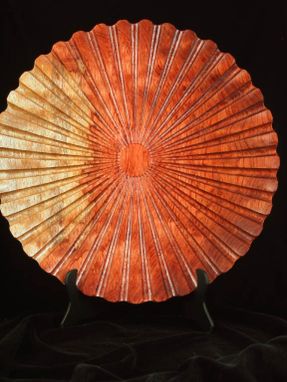 Bubinga wood is from sub-Saharan Africa. The wood is iridescent in bright light. It is one of our favorite "canvasses".

The back of this 22" piece was turned on a lathe. We programmed this "sunburst" into our CNC Machine. The cut time was 0ver 24 hours.

After detailing the cuts and careful sanding, it was finished with our usual non-toxic oil.