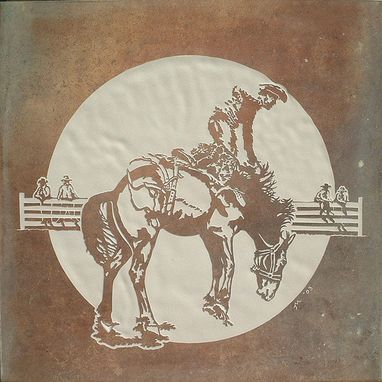 This piece is an original-design portrait of a cowboy riding a rodeo bucking-bronco. In the background is a fence with four cowboys watching. The original design for this piece was commissioned as a portrait of a cowboy in his younger rodeo-star days.
Dimensions: Piece shown: 20x20

Design can be scaled to most any size 16x16 and greater. The current design is meant for a straight-set but can be changed to adiagonal-set if the client prefers.