Buffalo Skin Leather Pocket Knife Sheath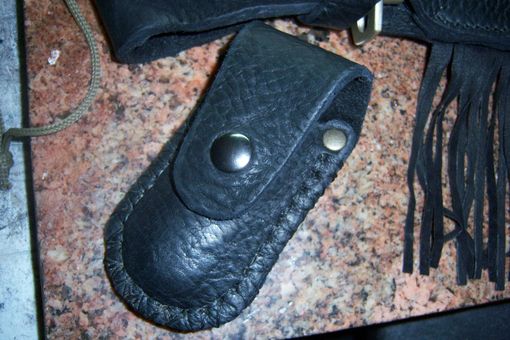 This Buffalo Skin is an amazing product it was discontinued and I have two pieces 1 black 1 brown. It was the top top end of the buffalo which is one of the most expensive leathers on the market today. Very thick 12 to 15 oz leather. This one was build for a US Camillus folder Knife but I can make these for any knife. Best case is you send your knife and I mail the sheath and knife back when we are done. However this is not necessary for a folder a measurement of L-W-H will do. If you have some other style or design or even leather type in mind I can make just about anything custom for you.
All of our products are handmade
by expert makers.