Buffalo Skull, Canunpa, (Peace Pipe) Pencil Sketch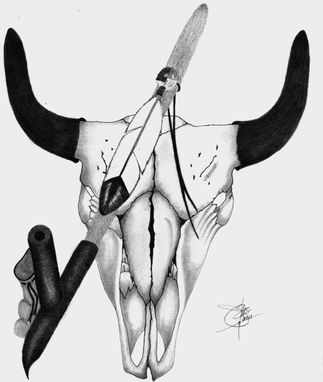 This sketch is not for sale as an original. It is being offered as a representation of my artwork. Reproductions of the original are offered in garment pieces (tee shirts, jackets, etc), or as a reproduction for framing. This is a very popular sketch of mine, as it depicts Lakota Ceremonial Life.
Cost variation depends on garment selected, or as a 'for framing' piece.
Dimensions: Reproductions for framing are 8 1/2" x 11".