Built In Contemporary Cabinet And Storage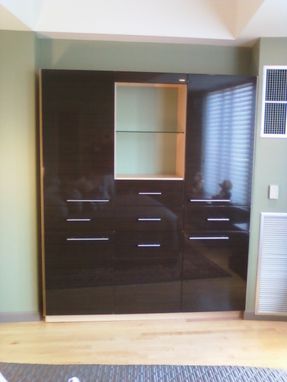 This modern cabinet was installed in a Boston condominium where space was at a premium. Designed to show some and hide some, it meets the need to use limited space to an advantage.
Contemporary melamine mimics with great success the fashionable
trends in wood veneers and solids.
Dimensions: As with any custom project you get whatever size you need.