Bullet & Titanium Quartz Collar Necklace With Five Bullet Shells On Copper Chain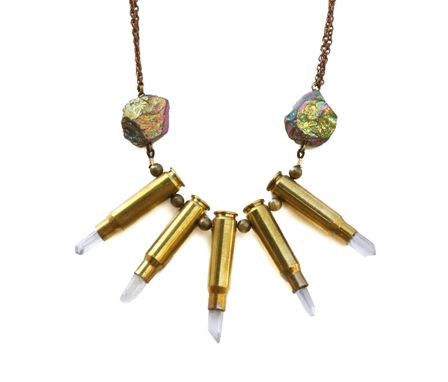 Five brass bullet shells, fitted with clear quartz crystals, strung on leather with two huge Titanium Quartz stones mirroring each side.

This is the statement necklace of all statement necklaces. Although the bullet shells are not functionable, it's like wearing armor around your neck. It's feminine and badass at the same time. The titanium quartz stones each measure rougly 1", and shine an array of colors in sunlight. The bullet shells measure 2.25".

Hung on an 18" copper cable chain, this necklace sits right on the collarbones.

*This item comes with FREE Shipping.