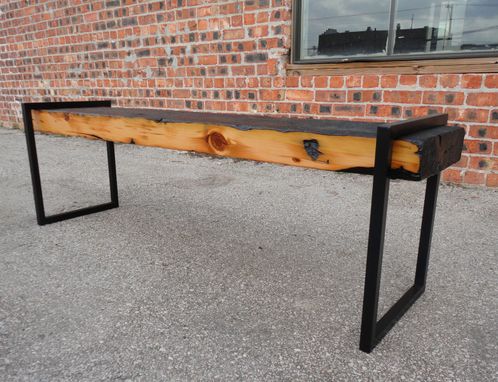 MATERIALS Reclaimed heart pine & powdercoated steel
DESIGN Cory Wagner
NOTES FROM THE DESIGNER This slab started as a part of a sculpture that was a gift from artist Mark Zimmerer to me when I left Montana to attend graduate school in Baltimore. The artwork was broken in the move to Texas. I gave it new life by applying a hand polished burnt finish along with the floating legs.

Slabs like this are not too difficult to find and therefore, the size can be made custom.