White Okra Flower Realistic Painting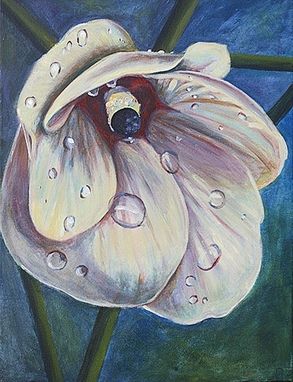 This is a painting of an okra flower from the garden that I planted last year. Most interesting about the okra plant is that it needs hot summer temperatures and a lot of water to grow. All of the work was worth it, as it bloomed beautiful flowers from which okra grew all year.

This piece is painted in a realistic style with dynamic use of color. It is perfect for one's own personal collection or as a conversation starter displayed at the home or business. It can be displayed anywhere one sees fit.

"White Okra Flower" is 18 in x 24 in and it is painted with acrylic on canvas.