Butterflyfish Platter - One Of A Kind Porcelain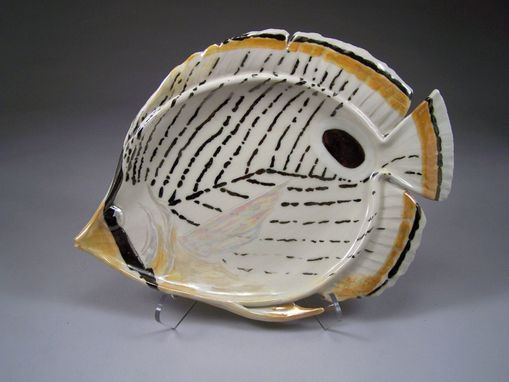 Another of my one-of-a-kind fish platters, the Four Eyed Butterflyfish is often spotted when snorkeling in tropical waters. I love their patterning! This platter went through a third firing in order to add the luster fin under it's gill. Otherwise, it was made like all my fish platters.....handbuilt in porcelain clay, underglazed, bisque fired, then glazed with a glossy crystal clear glaze and refired to 2243 degrees.
Not only is it a serving platter, but looks wonderful and fun displayed on wall or upright in dining room when not in use.

Dimensions: Varies between 14-16" long by 10-11" wide.