California Gold Oak Wreath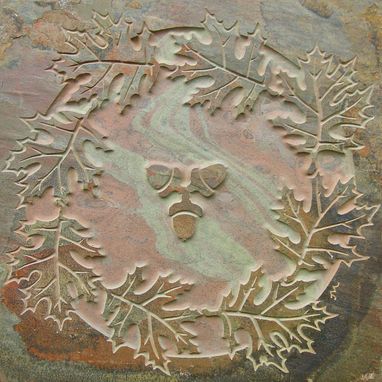 This piece depicts Red Oak leaves in a wreath design etched into California Gold Slate. All of my designs are hand-drawn, hand-cut and etched by me. The striations of color in this piece is a natural part of the slate stone tile.
Dimensions: Piece shown: 18x18

Design can be scaled to most any size 6x6 and greater. The current design is can be set either diagonally or square-set and either in a wall or floor.