Custom Caricatures. Leo Messi And Andres Iniesta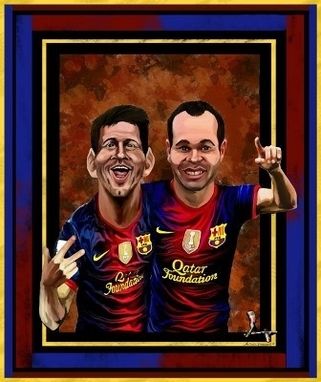 I create caricatures of your favorites celebrities or custom caricatures of you or your loved ones.

Provide me referent photos and explain me the story that you want to blend into the illustration (hobbies, profession, movies, places, pets, etc.) and I will transform it into a funny and original caricature.

In that case I create a caricature of soccer players of Futbol Club Barcelona Leo Messi and Andres Iniesta.