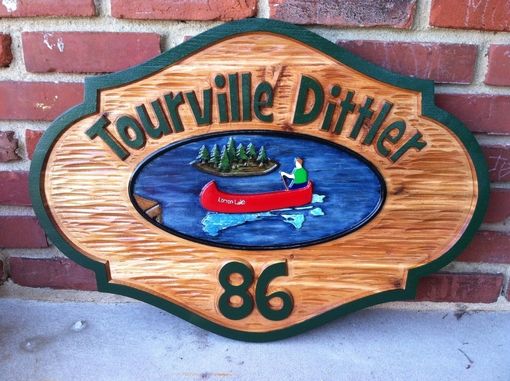 The size of sign pictured is approximately 28" x 20". You may order an oval or other shape but it must generally be about the same size for this price. Larger or smaller may change price up or down.

Include last name in the order. If you order and your name makes the sign larger, I will contact you to pay the extra if any. It is best to contact me first if you are unsure.

Made in the USA. High quality, hand painted, carved solid cedar plaque. Texture carved into the background to give it a weathered wood look. Letters, and design are all raised and hand painted. There will be a groove carved in the back to hang from.

Great gift idea for new camps, weddings, birthdays, any occasion.

See my other signs for personalized signs, or contact me for custom orders. I make all of these in NJ.