Cat Wind Chime, Ready To Ship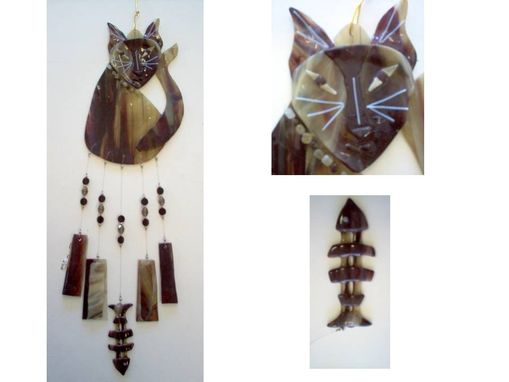 This loveable cat is 9" tall and 5.5" wide. Has a detailed face and a collar of beads.
The dangles from the bottom of the cat are 14" long with matching beads on the dangles and a fish for the center dangle.
The wire used is a stainless steel coated wire, to prevent rusting.
The cat dangles were fired in our studio kilns and annealed for 24 hours thus making the glass strong and durable.

usually ships within 3-4 business days. To allow for proper packaging.