Cathance River Stool- 24 Inches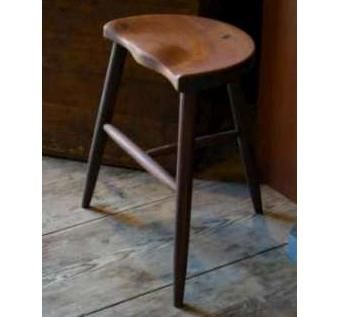 Made in Maine, our 24 inch Cathance River Stool is particularly well suited for kitchen counters, breakfast bars and islands.

The seats are carved from solid hardwood and the legs are turned and pierce the seat- they are then wedged in place to secure a strong and lasting fit. They can be made in a variety of hardwoods and can be mixed and matched to suit your taste. Stools are finished with all natural, plant based tung oil. This finish is easily maintained by wiping on a little bit of oil every now and then.

Cathance River Stools come in standard sizes of 18, 22, 24 and 30 inches high, or can be custom tailored to your space.
Dimensions: Standard heights are: 18"- table height 22"- Classical guitar height 24"- kitchen counter height 30"- bar counter height