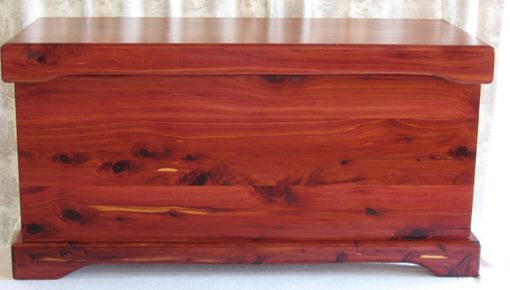 Cedar Hope Chest
Made from 3/4" Eastern Aromatic Cedar with Gloss Tung Oil finish.
Relief Cut Design this looks great in any room where you need extra storage. Provides protection for quilts, blankets, clothing, etc.
Dimensions: Size and price starting at 24" l x 14" d x 14" h to 72" l x 24" d x 24" h.
Each chest is built in the size you need. Price includes packing.