Celebration Stained Glass Window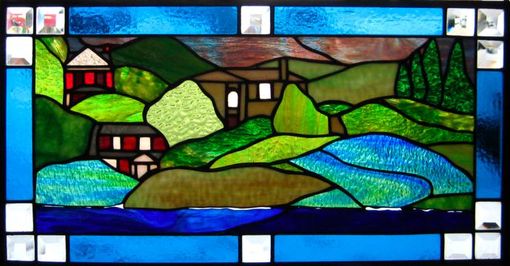 This window will soon be a wedding gift for a young couple about to leave the town they both grew up in. The picturesque landscape shows the bride and groom's family homes nestled in the hills of Kentucky overlooking the Ohio River. A portrait of the couple's new home is in the forefront. This stained glass window is intended to be a "forever" gift that will be appreciated by generations.

Your personal story can be told as well by providing key elements.
Dimensions: 1' W x 2' L