Ceramic Tile Hand Painted Mural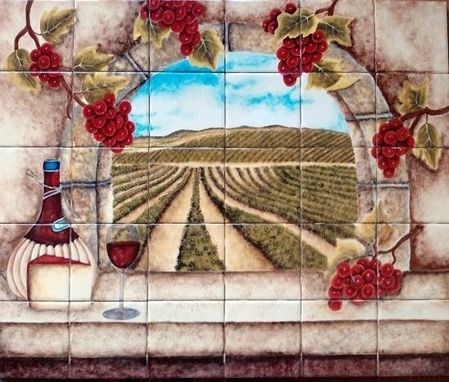 hand painted ceramic tile mural, This particular ceramic mural, was created specifically for a customer who wanted to cover a specific area of the backsplash in his kitchen, he chose the type of fruit, colors and the details of the wine, the hand painted ceramic mural was made in 6x6 inch. tile. (it could be made in 4 1/4x 4 1/4 ceramic tile also).
We can create what you always wanted for your kitchen, bathroom or any wall, indoor or outdoor .

Dimensions: We can make any measure required. Check www.lomelitile.net for more murals samples!!!