Ceramic Wall Installation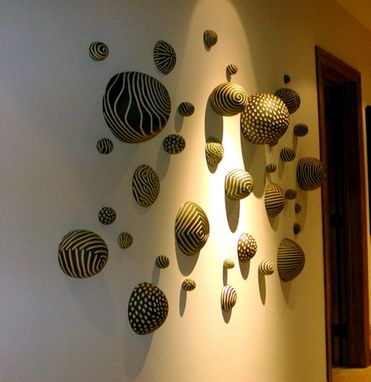 Stoneware installation consisting of half spheres with 6 sizes and carved with various random patterns. The pieces are white clay coated with black slip and decorated with the ancient ceramic technique know as sgraffito. These installations can vary in size depending upon space and budget.
Dimensions: This piece covers an area approximately 6' x 8'.