Chacha Bracelet With Handmade Polymer Clay Beads And Swarovski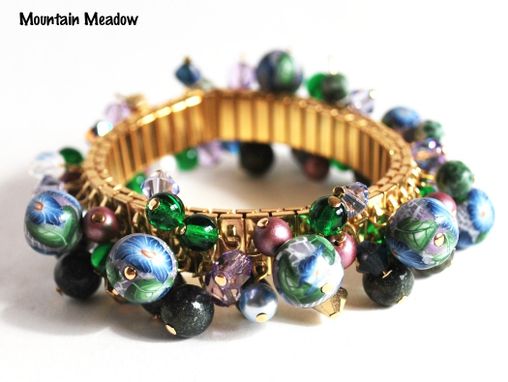 This bracelet is completed with a lot of my handmade flower beads in the 10mm size. I also have added a ton of Swarovski bicone crystals, Czech druk beads, Czech fire polished beads and Swarovski crystal pearls.

All the beads have been hand wired to the bracelet.

This bracelet is gold plated and fits a size 5-7 inch wrist since it is a spandex type band.

The beads you choose will be different than these, but you can specify a color scheme. Since I do hand make all my polymer clay flower beads, I can work any color scheme that you may want for your bracelet.

The bracelet is a two-row beaded bracelet.